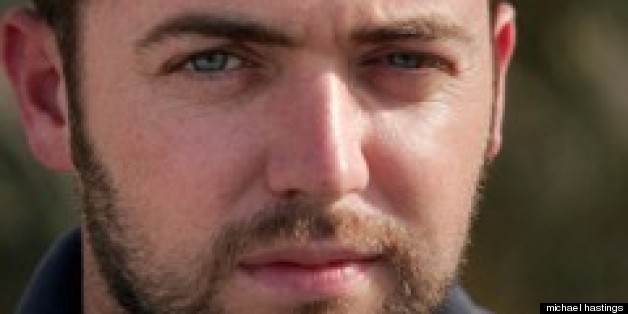 BuzzFeed will honor the legacy of the late Michael Hastings through a yearlong fellowship program.
The news site announced on Wednesday that it was launching the Michael Hastings Fellowship for national security reporting:
The Michael Hastings Fellowship is aimed at proven journalists with strong sources and major stories to their credit who are interested in focusing for a year on a single subject and producing a series of stories on that topic. Proposed topics may include American foreign and national security policy; federal or local counterterrorism policy; the U.S. military; whistle-blowers; government secrecy; federal law enforcement; the military-industrial complex; veterans; human rights in conflict zones; and other related topics.
Hastings died last month in a car accident in Los Angeles at the age of 33. He was perhaps most well known for the 2010 Rolling Stone article that led to the resignation of General Stanley McChrystal.
BuzzFeed said that work completed during the fellowship would appear on the site and could also turn into a book. The Michael Hastings fellow will receive a stipend of $100,000 and related expenses for one year.
Click over to BuzzFeed to learn more about the fellowship and application instructions.