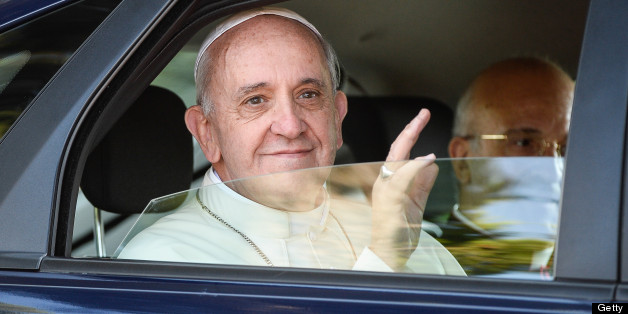 Well this is a pretty sweet deal.
Pope Francis has offered a reward to people who follow a Catholic youth event on Twitter and other social media sites: a lightening of penalties for their sins.
The news came in a decree, issued by the Vatican on July 9, that said the pope will give plenary indulgences (i.e., a complete relief from the suffering of purgatory) to people who participate in the celebrations surrounding World Youth Day -- even if they're only watchingon TV, live-streaming or following along on Twitter, Google+, Pinterest, etc.
(World Youth Day is an international youth event organized by the Catholic Church that will be taking place from July 23-29 in Rio de Janeiro.)
But this isn't just a free ride to heaven, so don't get your hopes up too high.
"There's a false impression that indulgences are about doling out 'get-out-of-jail-free' cards," the U.S. Conference of Catholic Bishops' Monsignor Rick Hilgartner told The Huffington Post on the phone Wednesday afternoon. "The gift of the indulgence is in some ways an invitation to the devotion."
Hilgartner pointed out that in addition to following World Youth Day online, in order to lessen those crappy afterlife penalties, one needs to go to confession, be sincerely devoted to the Lord and spend time praying. (The Vatican's decree also makes these stipulations.)
So basically, as the the Catechism of the Catholic Church clearly says, indulgences can only be given to those who are sincere in their faith and only for sins that have already been forgiven.
In other words, slackers need not apply.
(hat tip, Guardian)