Now Shanthi the elephant can toot her own horn.
A video of the Smithsonian National Zoo's Asian elephant playing a harmonica topped It's News To You's list of the most watched videos by a D.C. museum in 2012, the zoo announced on its Facebook page.
Here's the video, in case you're not among the almost 300,000 people who have already checked out this talented pachyderm's musical stylings:
And here's the most watched D.C. museum video of all time -- the only video with more views than Shanthi's. It's the 23-second oldest copyrighted video in existence, "Edison Kinetoscopic Record of a Sneeze, Jan. 7, 1894":
Hey, don't forget the zoo's other artistic elephant, either! Bozie, who moved to the nation's capital in May, is an acclaimed painter.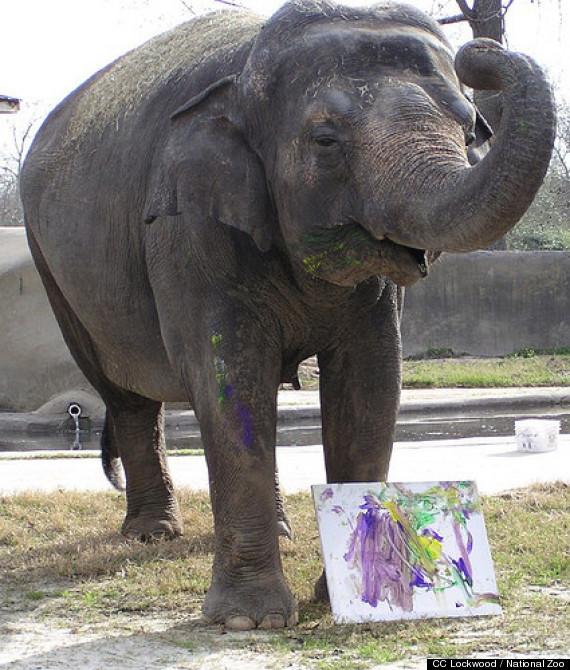 BEFORE YOU GO
PHOTO GALLERY
Bozie Arrives In Washington
PHOTO GALLERY
Elephant Trails