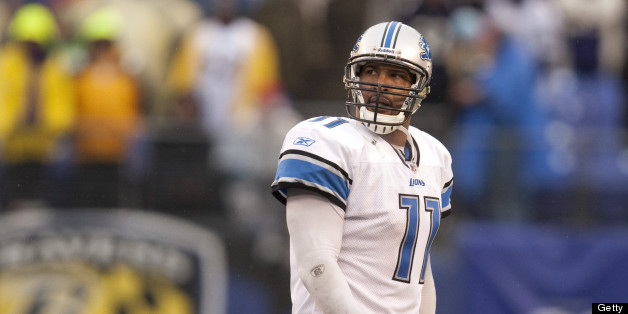 Former NFL quarterback Daunte Culpepper has lost his Broward County, Fla., home to a bank in a foreclosure settlement, according to multiple reports.
The 10,000 square-foot house in the Landmark Ranch Estates development was taken by SunTrust Bank in April. In return, the bank forgave Culpepper $3 million in debt, according to the South Florida Business Journal, which was the first to report the news.
The bank dropped its lawsuit against Culpepper earlier this month, the Journal reported. Culpepper had purchased the $3.67 million home in 2006 with a $2.93 million mortgage, the paper notes.
Culpepper, 36, who was raised in Marion County in north-central Florida, signed a $102 million, 10-year deal that included a $16 million signing bonus with the Vikings in 2003, and had a franchise-record 39 touchdowns in 2004.
He struggled with an injury the following season -- torn ligaments in his knee -- and was traded to the Dolphins in 2006. He was offered a $1 million salary in the first year for the Dolphins (with a $7 million signing bonus), and then $51.5 million through 2013.
But Culpepper was released by the Dolphins in the summer of 2007 after undergoing rehabilitation for his second knee surgery. Culpepper started for the Oakland Raiders for one year after leaving the Dolphins, followed by two years as occasional starter for the Detroit Lions. He played for the United Football League's Sacramento Mountain Lions in 2010.

BEFORE YOU GO
PHOTO GALLERY
America's Worst Foreclosure Fails