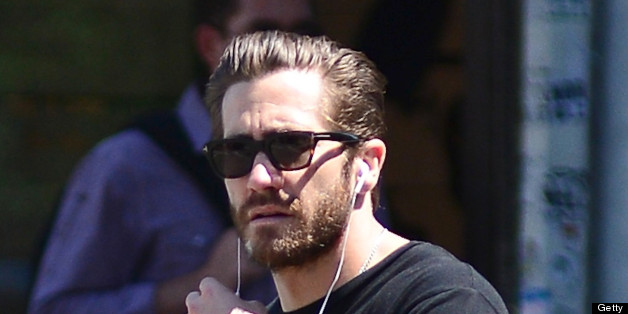 Jake Gyllenhaal will not travel into the woods for "Into the Woods." According to TheWrap, Gyllenhaal has had to bow out of Rob Marshall's musical adaptation because the film conflicts with the actor's indie film "Nightcrawler."
THR was the first to report Gyllenhaal's interest in the film back in May. The actor was up for the role of Rapunzel's prince in "Into the Woods," a role that would have found him co-starring opposite Meryl Streep, Johnny Depp, Chris Pine and perhaps even Anna Kendrick. Instead, it'll be "Nightcrawler" that's up next for Gyllenhaal. The film is an indie thriller from Dan Gilroy, a co-writer on "The Bourne Legacy."
Gyllenhaal's Google news alert had a busy Wednesday night: In addition to "Nightcrawler," the actor is also on a list of big names to star in "Everest." That film, from "2 Guns" director Baltasar Kormakur, is about three separate groups of climbers who were hit by a storm while hiking up Mount Everest in 1996. Eight of the climbers died. According to Deadline.com, Gyllenhaal would star with Josh Brolin, John Hawkes and Jason Clarke in "Everest."
For more on "Nightcrawler," head TheWrap.
[via TheWrap]
PHOTO GALLERY
Celebrity News & Photos