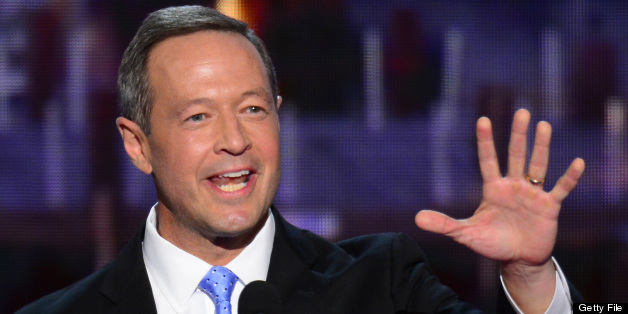 Four months after the GOP announced a multi-million dollar plan to improve its standing with minority voters, one state Republican Party is considering upping its outreach to another key group.
The Baltimore Sun reports that the Maryland GOP is exploring the idea of letting independents partake in the primary process. The transition could begin as early as 2014, but Republicans profiled in the Sun's piece appeared divided on whether the move would bear fruit or trouble for the party.
Maryland GOP chairwoman Diana Waterman told the paper that "we obviously need them," referring to independents. Yet, Second Vice President of the Maryland GOP Larry Helmiak saw differently, saying this would be "handing over the party."
The open-primary possibility arrives nearly one month after Rep. Paul Ryan (R-Wis.) visited Maryland to inject some life into his GOP colleagues. Since 1950, Maryland has elected only three Republican governors to office, National Governor's Association data reveals.
"You've gotta have a plan to take back Annapolis in 2014," the 2012 vice presidential candidate said in mid-June, according to the Maryland Reporter.
The Maryland GOP's strategizing comes amid speculation that current Gov. Martin O'Malley (D) will run in 2016 for president. Back in April, O'Malley announced on a tour of Israel that he was exploring a bid, and would decide later in 2013.
"The key question in running for any office is having a clear and refined understanding of the shared reality we face," O'Malley said, according to the AP. "I arrived at that freedom and that clarity when I ran for mayor and when I ran for governor, and the interior challenge is whether or not I can arrive at that clarity, and that freedom and that sense of responsibility and urgency with regard to making a run in 2016."
BEFORE YOU GO
PHOTO GALLERY
United States Governors