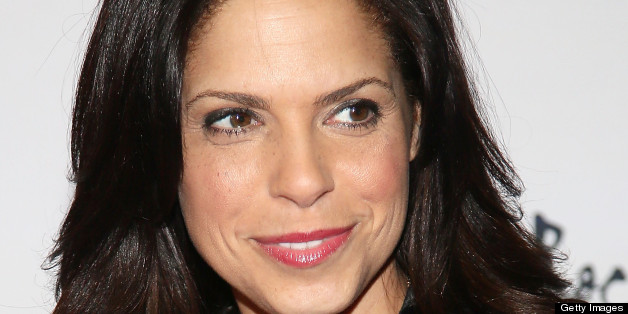 Soledad O'Brien hit the Washington Post on Thursday over Richard Cohen's incendiary column about Trayvon Martin.
"Richard Cohen. Wash Post. Seriously? And people tell me docs abt Black in Amer and Latino in Amer are divisive?" she tweeted. In response to someone tweeting, "what's worse is that Washington Post defended the piece," O'Brien said that that was in "a whole other category of annoyance."
Cohen, a longtime columnist for the Post, recently drew sharp criticism after he attempted to justify George Zimmerman's suspicion of Trayvon Martin because Martin was wearing a hoodie — which Cohen described as a "uniform we all recognize." The Post defended running the piece, saying that it was part of a "conversation about race." It was the first of two columns supporting the racial profiling of Martin in the newspaper this week.
On Thursday, O'Brien also tweeted:
My mom used to say "because we knew America was better than that' when people would spit on her and my (white) dad for their relationship.

— Soledad O'Brien (@Soledad_OBrien) July 18, 2013
I think she's right. But it's a slow and sometimes tortuous path.

— Soledad O'Brien (@Soledad_OBrien) July 18, 2013
O'Brien's father is Australian and her mother is Afro-Cuban. The former CNN anchor hosted the "Black In America" series, and has called out critics who allege that the specials are "divisive." In her new role, she will continue to make documentaries for CNN and other outlets, and will be a special correspondent for Al Jazeera America.
BEFORE YOU GO
PHOTO GALLERY
Soledad O'Brien Style Evolution