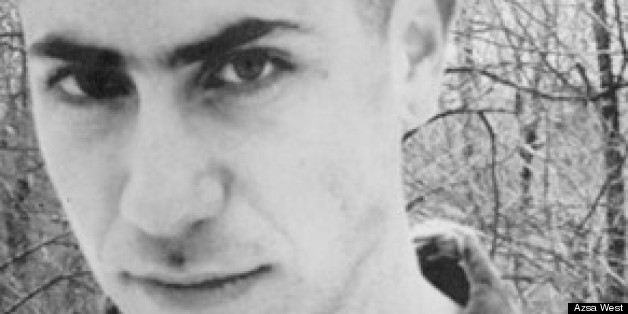 New York's Leslie-Lohman Museum of Gay and Lesbian Art is set the host an unconventional new exhibit with an intimate use of modern technology.
Opening July 20, "BLANKET" highlights the work of Brooklyn-based artist Azsa West, and will be displayed 24 hours a day from the street level of the museum's window gallery.
In creating "BLANKET," West snapped photos of close family and friends with a camera phone before printing the shots on fabric tapestries to "heighten the intimacy depicted in these moments," according to museum officials.
West shared similar sentiments, noting, "These people make me feel warm. These people make me feel warm. These people have challenged me. These people have moved me in some way shape or form, and I, them."
As for the significance of the show's title, she added, "A blanket is something we can share. It is something we can hide beneath. It is something we seek out when we are cold. When we are wanting to enclose ourselves. This is the wrapping paper of this moment. The moment you see in the image."
For more information on "BLANKET," click here.
View a selection of images from the exhibit below:
BEFORE YOU GO
PHOTO GALLERY
Azsa West's "Blanket"