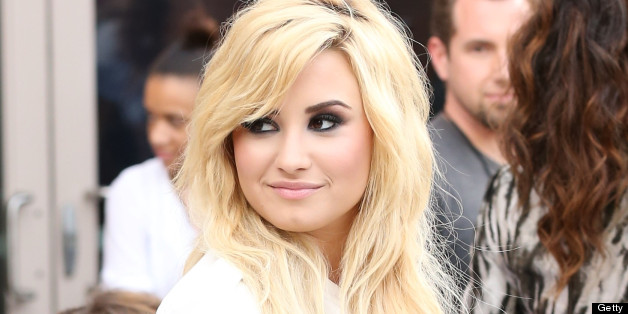 Demi Lovato is one of many celebrities mourning the untimely death of Cory Monteith, but, for the former Disney star, the actor's struggles hit close to home.
On Tuesday, it was announced Monteith died of a mixed-drug toxicity involving heroin and alcohol. The 31-year-old was found unresponsive in a Vancouver hotel room July 13, but his battle with substance abuse stretched back to his teenage years.
"All it takes is one moment of vulnerability to get slipped into your addiction," Lovato told People magazine Wednesday. "He didn't choose to die. It was the disease. It can creep up on you at any moment. It only takes one moment of relapse to potentially die. It's really scary, but I'm really hoping that from this, people are able to see this is a very, very, very dangerous disease."
The 20-year-old has dealt with her own demons. In 2010, she entered rehab for eating disorders and self-harm. She sought help for the "emotional and physical issues" she struggled with since childhood.
After leaving rehab, Lovato opened up to the press about her darker days. She eventually admitted to using drugs because of peer pressure and loneliness.
"It's something I don't really want to talk about," Lovato told Fabulous Magazine last year. "What I can say is that I was depressed. I would come off stage in front of 18,000 people and suddenly be alone in a hotel room. I'd come crashing down and would try to find a way to recreate that feeling, to stay 'up.'"
"Promoters gave me drugs and alcohol in restaurants or clubs," she added. "They wanted me to come back so I would be seen there. They were basically kissing my ass."
A purported friend of Monteith told E! News he tried to beat his drug addiction but couldn't. Those around him didn't know the extent of the abuse, including Lea Michele. According to Us Weekly, she had no idea he had relapsed since leaving rehab for the second time in April.
Lovato has asked for prayers for Michele.
#RIPCoryMonteith... So unbelievably tragic. Please #prayforLea..

— demetria lovato (@ddlovato) July 14, 2013
BEFORE YOU GO
PHOTO GALLERY
Celebrities Who Have Battled Addiction