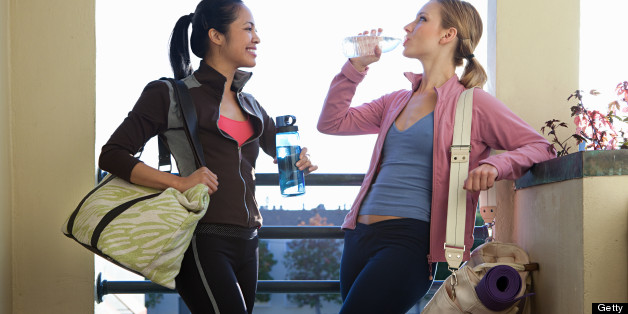 There are hundreds of wonderful sites on healthy living to be seen all over the blogosphere. Here at Fit Links, we'll introduce you to some that have caught our eye.
What do you always keep in your gym bag? Fit Bottomed Girls gives us a peek into their gym bag essentials, including everything from stress-response deodorant(!) to cleansing wipes.
Lacing up those sneaks to exercise outside in this humidity is an impressive feat in and of itself. SparkPeople offers this summer's hottest workout playlist to ignite that extra motivation that'll keep you moving!
Who doesn't get more excited to hit the gym when they have a flattering new workout tank to don on the treadmill? Well+Good gives us the inside scoop on the debut of Carbon38's new fitness fashion website -- where you can find a getup to put more spring in your step.
Too embarrassed to stretch at your desk? POPSUGAR reiterates how vital it is to take a break to loosen up during the workday. Make it a routine and feel more refreshed, aware and flexible.
Need some inspiration to get moving? Check out these motivational fitness quotes:
PHOTO GALLERY
Fitness Quotes