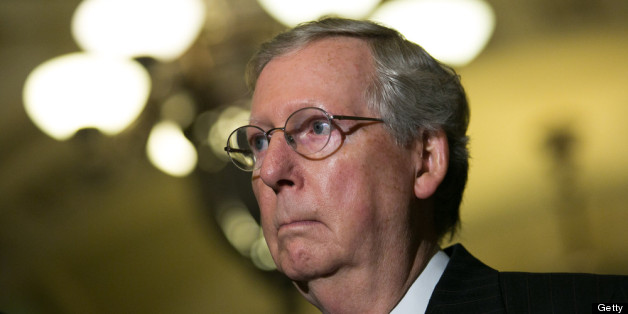 Kentucky businessman and Tea Party favorite Matthew Bevin has booked ad time in Louisville and Bowling Green, Politico reported on Friday. The move has nearly heightened speculation that the investment executive will soon go public with his plans to oppose Senate Minority Leader Mitch McConnell (R-Ky.) in 2014.
Bevin has been regarded as an emerging opponent for several months, as he's attended meetings with Kentucky tea party activists and discussed his run with Louisville Tea Party president Sarah Duran.
This heats up an already boiling campaign, as McConnell released an antagonistic ad slamming Kentucky Secretary of State Alison Lundergan Grimes (D) shortly after she announced her intent to run.
CORRECTION: This post has been updated to reflect that McConnell is the Senate Minority Leader, not Majority Leader.
BEFORE YOU GO
PHOTO GALLERY
Say Cheese! Mitch McConnell Smiles