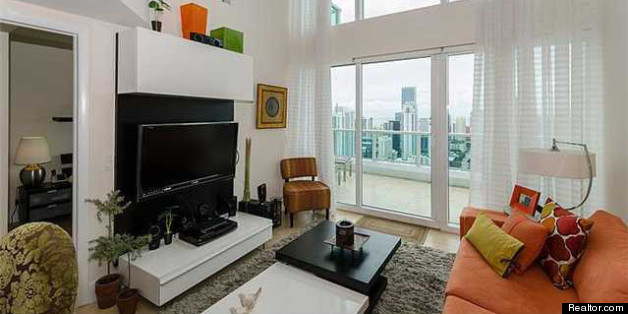 Ever since 1990, when Demi Moore slow danced with the specter of Patrick Swayze in her loft in "Ghost," everyone's been clamoring to move into such a downtown cool space.
Lofts mean wide-open spaces, floor-to-ceiling windows with city views and doubly high ceilings.
In most cities, empty downtown warehouses get converted into such urban chic residences with leftover accents to the building's industrial roots: lots of concrete, exposed pipes and air ducts, and unfinished floors.
In Miami, however, condo developers seek to recreate such spaces with new apartments designed as lofts featuring open plans and wall-to-wall windows.
There are the occasional industrial-style lofts in buildings west of Biscayne Boulevard towards Wynwood.
But by a look at what's on the market right now, those more authentic lofts are snapped up fast.
Click below for some of the coolest Miami lofts currently on the market, photos courtesy of Realtor.com:
BEFORE YOU GO
PHOTO GALLERY
7 Chic Miami Lofts For Sale