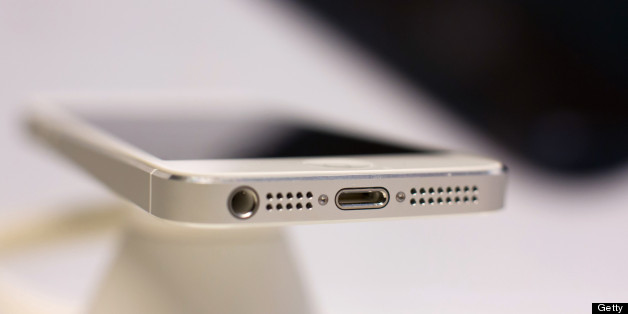 Hello, ladies and gentlemen, and welcome to This Week In Apple Rumors, our regular look at unconfirmed gossip and questionably sourced reports radiating from Cupertino. This week we heard rumors about Apple's long-awaited, yet-unnamed television, the iWatch, and, of course, possible details on the next version of the iPhone.
So without further ado, here's This Week in Apple Rumors.
Ad-Skipping, Gesture-Controlled Apple Television
There was a lot of talk this week about the TV that is said to be in development. On Monday, Jessica Lessin broke the news that Apple is working on a service that would allow people to skip TV ads, and Apple would pay the networks for the money they'd lose with fewer people watching the ads.
And on Tuesday, the Verge relayed a report from the Israeli business daily Calcalist that Apple is mulling the purchase of PrimeSense, an Israeli company that designs 3D sensors that allow people to interact with devices. PrimeSense technology is used in the Xbox Kinect. The rumored interest set off speculation that Apple could use this technology to build a TV that you control with your hands. Writing for Quartz, Christopher Mims suggests that the company's facial and body recognition technology could give an Apple TV the power to recognize who's watching, enabling the device to have customized profiles.
But the most important question: Since the Apple TV already exists, will it be called the iTV?
iWatch Watch
All eyes are on the so-called iWatch, and it would appear that Apple is moving full speed ahead on what could be one of the most highly anticipated products the company has yet developed ... if it's actually being developed. A report in the Financial Times on Sunday quoted sources who said that Apple is hiring "aggressively" for the iWatch project, and that "several dozen employees" are working on the wearable device. But there's still a long way to go: The FT reports that the iWatch "would not be ready for launch until the latter part of next year."
This news comes on the heels of recent reports that Apple has moved to trademark "iWatch" in a half-dozen countries, including Japan, Russia, Turkey and Mexico.
Slow-Motion Video
We've heard a lot about the features of the next generation of the iPhone: Will it come with a fingerprint scanner? A 12-megapixel camera? A 13-megapixel camera?!
The folks at 9to5Mac reported recently that the next iPhone -- which we'll call the iPhone 5S -- may come equipped with a camera that can record video at 120 frames per second, which would allow for sharp slow-motion video. (The iPhone 5 currently shoots video at 30 frames per second.)
"Indestructible" Liquidmetal iPhone
Jonathan S. Geller, the Boy Genius himself, predicted this week that the iPhone 5S will be made of Liquidmetal, an alloy that's two times as strong as titanium. Geller cited as evidence Apple's extension last year of a licensing agreement with Liquidmetal that takes it through 2014.
iPad Mini
It's good news/bad news for those waiting for the next generation iPad Mini: The good news is that according to a report in Digitimes, which cites "supply chain sources," the iPad's lighter and smaller sibling may be getting a Retina display and an "almost bezel-free look."
But the bad news is that version is more than a few months off: Digitimes says the new tablet won't be released until the beginning of next year, although a "lighter, thinner" iPad Mini -- without a Retina display -- may be released in time for the holiday season.
BEFORE YOU GO
PHOTO GALLERY
11 Essential Mac Apps