Miley Cyrus wants you to know she doesn't have a care in the world, all she's worried about is her business. And, as a savvy businesswoman, she's letting you know that while flashing her washboard abs and underboob. Because Miley.
Cyrus took to Twitter today to persuade more and more Smilers to follow her on the social network, promising that if she reaches 13 million followers (she's at 12.8 million at the moment) she will unveil her album title. Despite being one the world's biggest pop stars, Cyrus has been trying to reach 13 million for over a week now.
The 20-year-old singer seems to be a big fan of the underboob lately, giving her fans (and innocent passersby) a glimpse of her ta tas on a regular basis.
You be you, Miley!
Ain't worrrrrriieddd bout nothin but my my #bizzzznassss pic.twitter.com/y6AgnaFNOr

— Miley Ray Cyrus (@MileyCyrus) July 20, 2013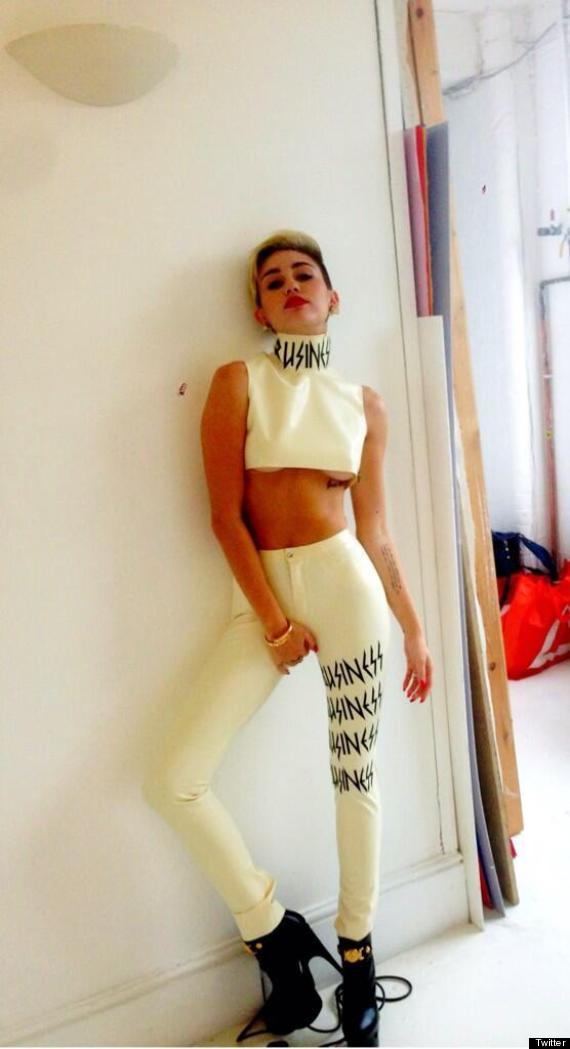 BEFORE YOU GO
PHOTO GALLERY
Celebs In Crop Tops