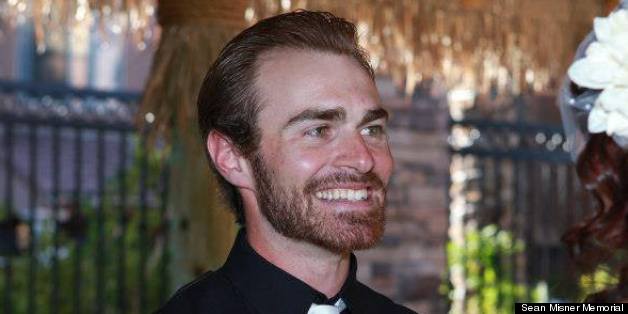 Sean Misner, 26, was one of 19 elite firefighters with the Granite Mountain Interagency Hotshot Crew who died battling a fast-moving wildfire near Yarnell, Ariz., on June 30.
On July 19, a Facebook page set up in remembrance of Misner shared photos of a moving tribute by first responders who saluted from highway overpasses as Misner's remains, flanked by fire vehicles and law enforcement, were returned home by his parents and wife, who is expecting their first child.
With local crews standing at attention, on trucks and alongside friends and family, the familiar vigil repeated itself over 500 miles of highway last week:
(Story continues below)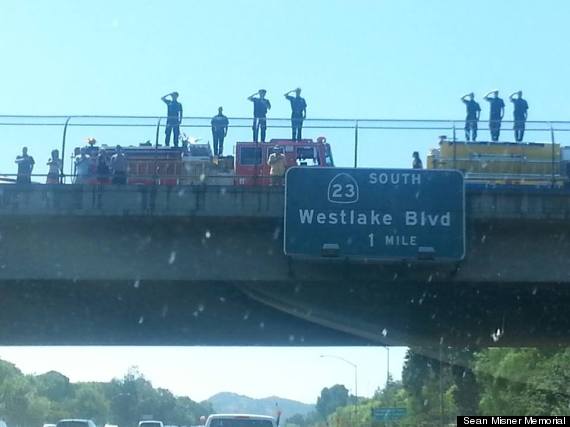 Santa Barbara news website Noozhawk reported that the motorcade carrying Misner's ashes from Arizona to Santa Ynez, Calif., where Misner grew up and lived with his expectant wife, was met by firefighters standing in solemn salute as it traveled homeward across the towns and cities of Southern California.
"The Misners' motorcade passed under each overpass, and the appreciation was wordless, but it was there, and it was strong," wrote Noozhawk's Lara Cooper.
A memorial fund has been set up in Misner's honor. According to the Sean Misner Memorial page, donations will be used to set up an education fund for Misner's son.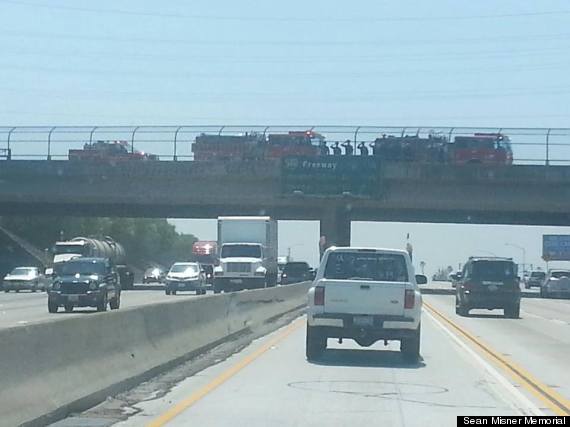 A memorial for Misner held Monday at his former high school in Santa Ynez was attended by more than a thousand people, according to AZCentral.
Friends told WHNT that Misner had long aspired to become a firefighter, as his grandfather and great-grandfather been before him. His cousin and uncle are also firefighters.
BEFORE YOU GO
PHOTO GALLERY
Arizona Firefighters Remembered