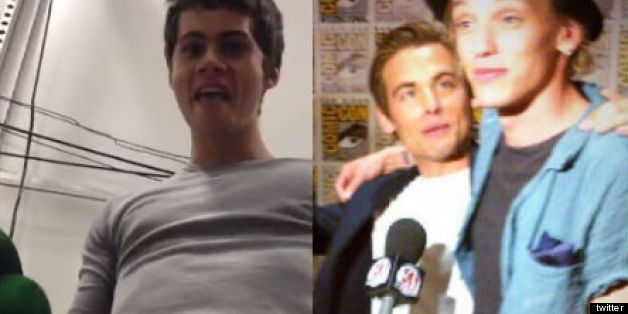 Whether you're a Comic-Con n00b or experienced supergeek, chances are that at least a few of your favorite celebs are hanging out at this year's event in San Diego -- and tweeting up a storm about it.
Check out the slideshow below for fun behind-the-scenes photos shared by cast-members of "Teen Wolf," "Divergent," "The Mortal Instruments," "Ender's Game," "Star-Crossed," "Arrow" and "The Maze Runner." (Oh, and one particularly awesome Vine from Dylan O'Brien, Tyler Posey and Charlie Carver.)
BEFORE YOU GO
PHOTO GALLERY
Comic Con photos and vines from celebs!