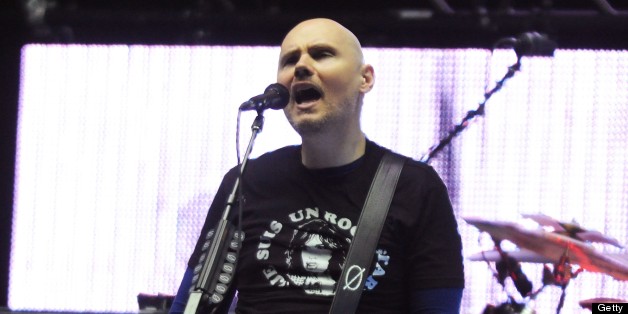 Smashing Pumpkins frontman Billy Corgan just tweeted that he's currently trapped on a stalled Eurostar train and temperatures are getting so hot that some of the other passengers are passing out from the heat:
Currently TRAPPED on a stalled Eurostar train, temps over 140 degrees. They won't let us off, people fainting

— Billy Corgan (@Billy) July 22, 2013
The band is currently on tour in Europe and is scheduled to play a show on Monday night at London's Wembley Arena. The band is apparently en route from Germany where they played a number of shows.
Right after Corgan tweeted that he was "trapped" and people were fainting, Eurostar was quick to respond to concerned fans, tweeting that train "#es9133 has since been towed back to Lille station. Water was given out on board and in the station."
Of course, Corgan isn't the only rock star to find himself on a stalled Eurostar train. Back in March 2012, Sir Paul McCartney found himself stuck on a Eurostar train that was headed from Paris to London, for six hours.
BEFORE YOU GO
PHOTO GALLERY
Celebrity News & Photos