It's rare to see a bear attempting to rescue her cub from an open dumpster, and rarer still for the entire event to have been caught on tape.
An incredible video by KTLA-TV Channel 5 shows a mama bear in Azusa, Calif., trying desperately to free a cub trapped in a metal dumpster, before the California Department of Fish and Wildlife arrive at the scene and rescue it.
Story continues after photo.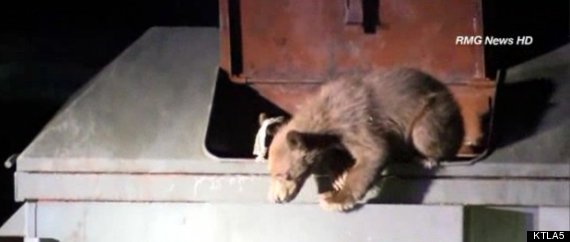 The dumpster lid slammed shut while the mother and her cubs were looking for food, trapping one of the little ones inside.
When Fish and Wildlife authorities arrived, they used sirens and lights to drive the bears away, then opened the lid so the trapped baby cub could escape.
H/T: LATimes
BEFORE YOU GO
PHOTO GALLERY
Animal Moms