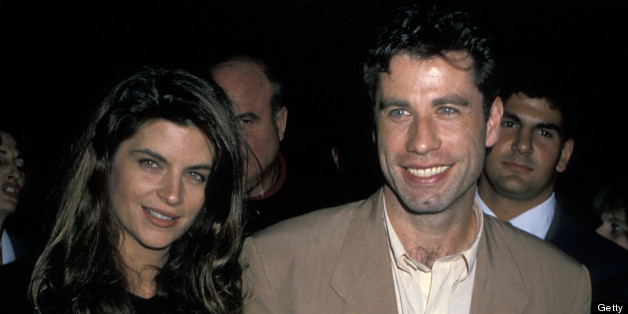 John Travolta will reunite with "Look Who's Talking" co-star Kirstie Alley on Alley's new TV Land sitcom, "Kirstie," according to Deadline.
Travolta will film his guest spot early next month, and will play a stagehand on Maddie's (Alley) Broadway show. After a one-night stand together, Maddie is surprised to find that her fling refuses to be flung.
Alley tweeted her enthusiasm for Travolta's casting on Tuesday afternoon:
John Travolta is gonna be on our new show KIRSTIE!!!!!! SOOO excited to work together again!!! We are gonna have a BALL!! @tvland !!

— Kirstie Alley (@kirstiealley) July 23, 2013
"Kirstie" premieres on TV Land on Wednesday, December 4, and Travolta's episode will air later in the season.
"I'm excited about working with Kirstie again, in addition to such terrific talent on the show. It's always a treat to be surrounded by people you respect so much both personally and professionally," Travolta said in a statement.
The show centers around Broadway star Madison Banks whose life turns upside down when Arlo (Eric Petersen), the son she gave up at birth, suddenly appears, hoping to connect after his adoptive parents have died. Rhea Perlman ("Cheers") stars as Maddie's assistant and best friend alongside Michael Richards ("Seinfeld") as Maddie's outlandish driver.
Alley has previously described Travolta as the "greatest love" of her life, admitting she fell for him during their time filming "Look Who's Talking."
"Believe me, it took everything that I had, inside, outside, whatever, to not run off and marry John. And be with John for the rest of my life," she told Barbara Walters.
Are you looking forward to Alley and Travolta's on-screen reunion?
PHOTO GALLERY
150 Funny Women - Past And Present