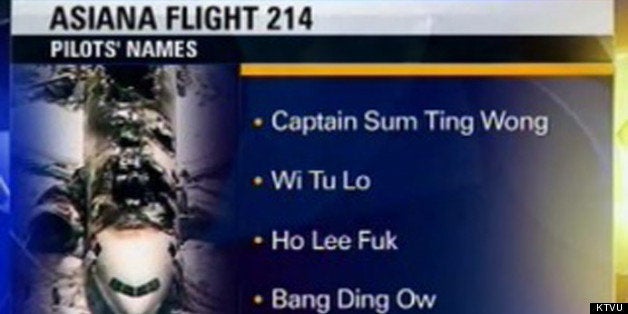 KTVU is continuing to carry out damage control after its hugely embarrassing report about the Asiana Flight 214 crash.
Now, the station is issuing copyright infringement notices to take the footage down on Youtube. General manager Tom Raponi explained the move in a statement to TVSpy, saying that "continuing to show the video is also insensitive and offensive" and that the station was trying to "minimize the thoughtless repetition of the video by others."
Representatives from KTVU also recently met the Asian American Journalists Association. According to an update from AAJA board member Tomoko A. Hosaka, "the station reiterated its deep remorse over the incident. It also resulted in concrete steps promised by KTVU to improve its journalistic practices and repair its relationship with the Asian American community."
Hosaka said that details about those initiatives will be forthcoming in the days ahead.
BEFORE YOU GO
PHOTO GALLERY
SFO Plane Crash