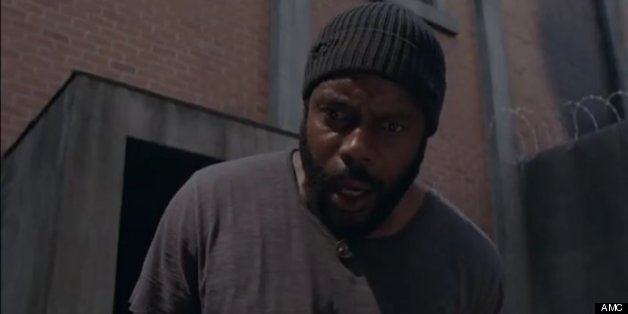 When "The Walking Dead" returns with Season 4 this fall, there's something or someone encroaching on the survivors' space at the prison. David Morrissey, who plays the Governor on the series, says that the new threat is "very, very dangerous." Be afraid, "Walking Dead" fans. Be very afraid.
"There's a whole new threat in this season that we have to deal with which you get to know about," David Morrissey told io9. "This new threat is the thing that overall is the thing for us. The zombies are the same threat that they've always been, but with this added extra that makes the world a very, very dangerous place. And people start to sort of react in different ways ... It's not a threat you're going to be able to kill very easily. So it's something that happens within the world. Another thing. And that is very dangerous. It's very dangerous and I think when you see it, you'll ... there's a lot of identity with it, for us in our world. You'll get it when you see it. Each person reacts to it very differently."
Viewers got a hint about the new threat in the new "Walking Dead" Season 4 trailer released at Comic-Con (below). It seems like someone is feeding the walkers, who have multiplied in the new season, and there's a shot of Season 3 newcomer Tyreese (Chad Coleman) looking down at something, looking horrified (above).
"Things are definitely going to be way crazier and getting worse," "Walking Dead" comic book creator and the show's executive producer Robert Kirkman said at Comic-Con. "People are more ragged, more terrible things are happening and people are having to deal with it."
New "Walking Dead" Season 4 showrunner Scott Gimple added, "Right out of the gate, we did things that blew my mind. It's going to get very insane quickly."
Watch the "Walking Dead" Season 4 trailer below and tune in for the premiere on Sunday, October 13 at 9 p.m. ET on AMC.
For more from Morrissey, click over to io9.
PHOTO GALLERY
The Walking Dead Season 3