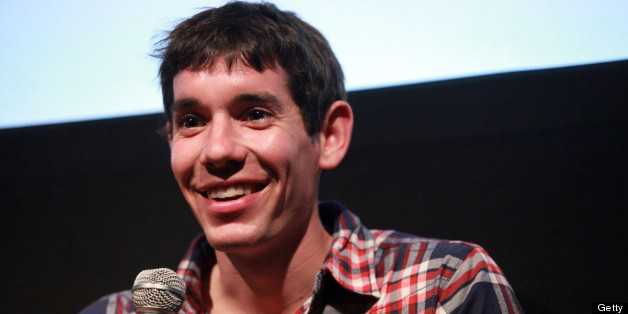 Move over, Nik Wallenda. There's another dare devil gearing up for an equally heart-racing stunt live on National Geographic Channel.
Rock climbing star Alex Honnold will attempt to scale one of the tallest buildings in the world in a live two-hour event, titled "Live Climb with Alex Honnold," National Geographic Channel has announced.
The 27-year-old expert will be the first person to climb the building, which, for safety reasons, will remain confidential until closer to the climb this fall.
"I've always loved climbing in all forms and this is an amazing opportunity to push my own climbing into interesting new terrain. I've admired the aesthetics of sky scrapers my whole life; it's great to be able to climb one," Honnold, who first garnered international fame for his 2008 free solo ascent of Half Dome (a sheer 2,000-foot granite face in Yosemite National Park), said in a statement.
"When Alex brought us this incredible idea, it struck at the very heart of what a National Geographic global television event should be," National Geographic Channel President Howard T. Owens said in a statement. "Alex is the world's premiere free-climber, and we are excited to celebrate his adventurous spirit as he tackles his next challenge."
As for Wallenda, his next goal is skyscraper-high as well: The tightrope walker, who famously completed a 1,500-foot high-wire walk near the Grand Canyon live on Discovery Channel, is next looking to walk from the Chrysler Building to the Empire State Building.
"Live with Alex Honnold" will air on National Geographic Channel this fall.
BEFORE YOU GO
PHOTO GALLERY
Nik Wallenda