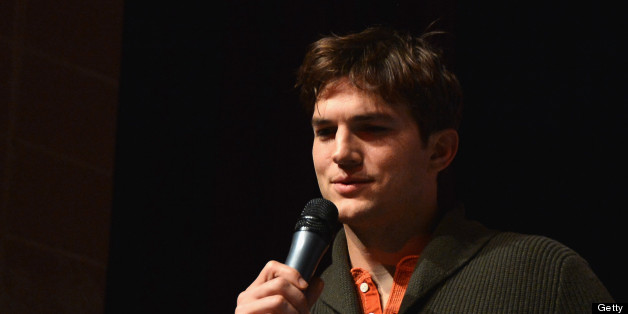 Ashton Kutcher plays Apple co-founder Steve Jobs in "Jobs," and while the actor certainly bears a resemblance to the late tech icon, signing on for the part wasn't necessarily the easiest decision.
"The idea of playing the role terrified me," Kutcher wrote in response to a question on the site Quora about why he decided to play Jobs. "I've found that the greatest rewards I've received in my life have come from jumping at the opportunities to take on things that scare me. The chance to portray someone who not only lived but who is still very relevant and alive in the zeitgeist seemed to be a once-in-a-lifetime challenge."
Kutcher said when he first read the script for "Jobs," there was a "knot" in his stomach.
"I imagined actors playing the role and not connecting to the love that went into some of the seemingly irrational decisions that Steve sometimes made," Kutcher wrote. "If this film becomes an enduring memory, of a man I admire, I wanted to ensure that it was portrayed by someone who cared about his legacy and took the time to represent him in a way that people who were close to Steve felt to be authentic."
To that end, the film's director, Joshua Michael Stern, told Elle Magazine that Kutcher stayed in character as Jobs between takes. According to the Elle piece, Kutcher "even landed in the hospital for two days after losing 20 pounds on the fruitarian diet that Jobs followed."
For Kutcher's full rationale on taking the Jobs role, head to Quora.
PHOTO GALLERY
Hollywood Onscreen Transformations