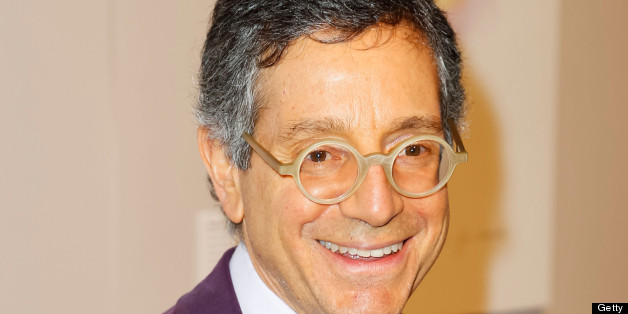 The rumors are true: Jeffrey Deitch's time in the city of angels has come to a close.
In a statement emailed to the Huffington Post, officials at the Los Angeles Museum of Contemporary Art confirmed what LA Weekly reported earlier this week. Deitch is stepping down from his role as MOCA director, terminating his five-year contract two years early.
Deitch made the announcement Thursday, but he will "stay on to ensure a smooth transition" as well as the completion of MOCA's $100 million dollar endowment campaign.
Deitch's time at MOCA was rife with controversy, as he was often critiqued for dumbing down the iconic museum. "Deitch's unfolding artistic program was regularly mischaracterized as celebrity-oriented and blandly populist," Christopher Knight wrote in the LA Times. "Instead, his program is better described as simply representing a belief that art culture and popular culture have merged, becoming one and the same."
According to MOCA's statement, an executive search committee is on the hunt for a new Museum Director. Regardless of who follows in Deitch's footsteps, the swap will mean big changes for the Los Angeles art scene.
Peruse the highs and lows of Deitch's contentious relationship with the contemporary art institution in Deborah Vankin's nifty graphic. In honor of Deitch's sartorial prowess, we've compiled a selection of his best signature suit-and-glasses combos:
PHOTO GALLERY
The Many Suits Of Jeffrey Deitch