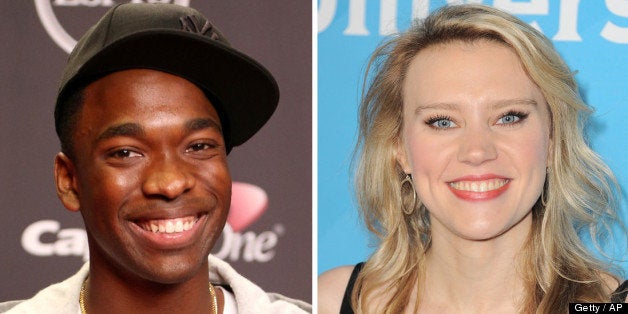 "Saturday Night Live" stars Kate McKinnon and Jay Pharaoh, as well as and a bevy of up-and-coming comedy ringers are shooting the independent comedy "Intramural" this summer in Austin, Texas.
The film, which takes its inspiration from other sports comedies such as "Caddyshack," "Dodgeball" and "Hot Rod," is the first feature from Ralph Smyth Entertainment, LLC, an Austin-based production company. Joining McKinnon and Pharoah in the cast are Jake Lacy ("The Office"), Brian McElhaney and Nick Kocher of the comedy duo BriTANick, D.C. Pierson (Derrick Comedy, "Mystery Team"), Nikki Reed ("Twilight"), as well as other recognizable faces from the world of comedy.
"Our goal is for people to look at this movie in five years and wonder how the hell we got all that talent into a little indie like this," said screenwriter Bradley Jackson, who began penning the script when he was a student at the University of Texas at Austin.
He had especially kind words for McKinnon, who he says is "an absolute shooting star of comedic insanity. I've never been more sure of anything in my life." He also described the duo of BriTANick, who were named one of Variety's 10 Comics to Watch this year, as "young masters of comedy."
In addition to financing from RSE, the producers of the movie have launched a Kickstarter for the remainder of funding for the film. If you'd like to contribute to a Kickstarter for an independent movie not produced by an established Hollywood name, and are a fan of comedy, this seems like a good project to back.
BEFORE YOU GO
PHOTO GALLERY
Funny Women We Love