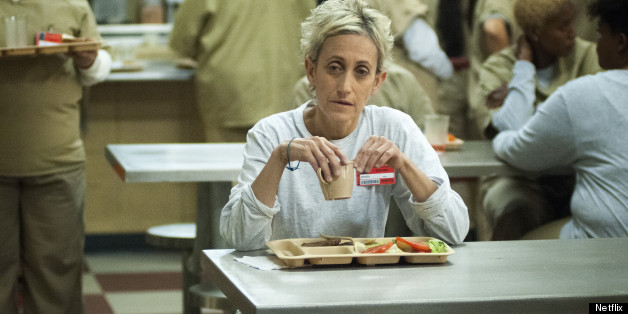 Patti Mayonnaise is in jail. Sort of ...
"Orange is the New Black" star Constance Shulman -- Erica "Yoga" Jones to fans of the Netflix series -- voiced Patti Mayonnaise on the '90s cartoon series "Doug," Twitter user Pat Sandora pointed out.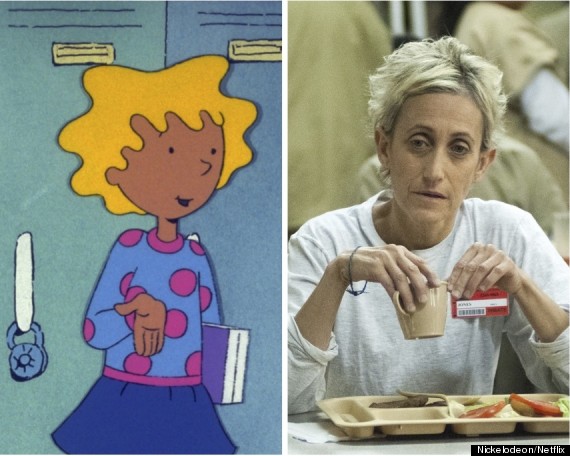 "Doug" ran on Nickelodeon from 1991-1994 before moving to Disney and airing from 1996-1999. Shulman also voiced Patti in the 1999 feature film, "Doug's First Movie."
Shulman's other credits include "The Faculty," "He Said, She Said," "Weekend at Bernie's II" and "Fried Green Tomatoes."
"Orange is the New Black," a Netflix original series from "Weeds" creator Jenji Kohan, follows Piper Chapman (Taylor Schilling) after she's sent to prison.
"Orange is the New Black," which HuffPost TV critic Maureen Ryan called it one of the best new shows of the year, has already been renewed for a second season and you can expect to see more Yoga Jones. "I want to look into Black Cindy and Lorna and Yoga Jones, who told us a story, but you don't see it," Kohan told Collider earlier in July.
"Orange is the New Black" is currently available on Netflix.
BEFORE YOU GO
PHOTO GALLERY
"Orange Is The New Black"