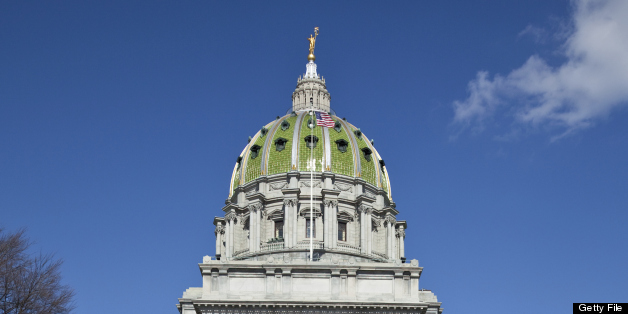 By MARYCLAIRE DALE, The Associated Press
NORRISTOWN, Pa. -- Five same-sex couples have obtained marriage licenses in a suburban Philadelphia county that is defying a state ban on such unions.
Alicia Terrizzi and Loreen Bloodgood, of Pottstown, were the only ones to marry Wednesday. They say they didn't set out to be pioneers, but wanted to take advantage of the opportunity offered by Montgomery County.
Retired marketing executive Ellen Toplin and long-time partner Charlene (CHAR'-lene) Kurland will marry after 22 years together. Kurland says she previously married a man because she had no other options.
In other states with same-sex marriage bans, licenses issued by defiant local officials have been voided by courts.
Democratic County Commission Chairman Josh Shapiro says marriage equality will come to Pennsylvania sooner or later.
A spokesman for Republican Gov. Tom Corbett, who opposes same-sex marriage, had no immediate comment.
BEFORE YOU GO
PHOTO GALLERY
Gay Marriage In The United States