Richard Peck goes to extraordinary athletic measures to compete in several Ironman events each year -- all for his younger brother, Chris, who has Down Syndrome.
Peck, 48, raises money and awareness for the National Down Syndrome Society, or NDSS. He says, in the HooplaHa video above, that he's inspired to compete because his brother has never let Down Syndrome limit him.
"My brother has the same hopes, wishes, dreams, desire to be included in things that I do, that my sister does, that my parents do, that you do," Peck said.
(Story Continues Below)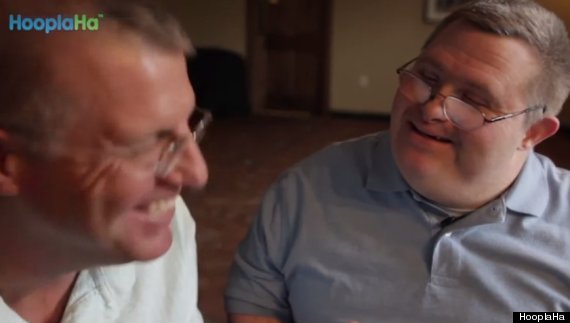 This year, Peck will race in the Ironman Lake Placid in July and Ironman Florida in November, according to his NDSS Your Way donations page.
"It's more of a celebration of what he has taught me," Peck said. "It's unconditional support for one another. That's the bond."
BEFORE YOU GO
PHOTO GALLERY
11 Inspiring Olympians