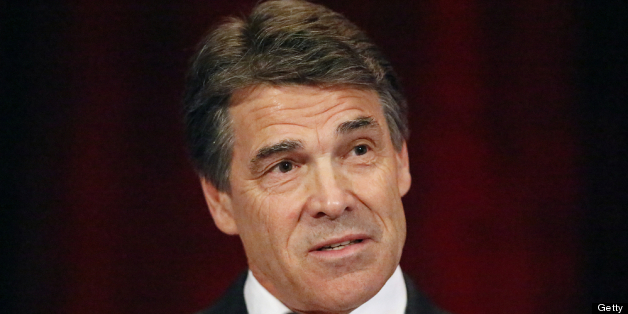 Texas Gov. Rick Perry's travels are continuing to pack a punch on Texas taxpayers.
The San Antonio Express reports that Perry's out-of-state trips have cost residents more than $2.6 million since 2010. According to the paper, nearly 70 percent of that money stemmed from his presidential campaign, which stretched from August 2011 through January 2012.
Despite calls from some Texas Democrats that Perry should pay, his camp told the Houston Chronicle by e-mail Tuesday that there are "24/7" circumstances which arise.
"Gov. Perry is the governor of Texas 24/7 regardless of where he goes, and the Texas Department of Public Safety has a policy of providing security for governors and their families everywhere they travel, as they have back several administrations," spokesman Josh Havens wrote. "It's unfortunate that we live in a day and age where security is an issue, but we have the upmost respect and appreciation for the officers who provide security for the Governor, the First Lady and other state officials."
Perry's 2016 presidential ambitions remain a possibility. After his March decision to not run again in Texas, Havens told the Washington Post that Perry's national decision will likely arrive in late 2013.
The Houston Chronicle added Tuesday that a bill aimed at making Texas state officeholders foot the bill on any costs not directly tied to state business recently failed.
BEFORE YOU GO
PHOTO GALLERY
How Many Fingers Is Rick Perry Holding Up?