The woman who Roman Polanski illegally had sex with in 1977 when she was 13 years old has written her memoir - and its cover hides a shocking twist.
The book is called The Girl: A Life in the Shadow of Roman Polanksi, and will be published in September by Atria Books. Its cover, just released, features an intense image of Samantha Geimer taken less than three weeks before the rape, which took place during a modeling shoot in 1977. The twist to the cover, which was revealed by The Hollywood Reporter today, is that it was taken by Polanski himself, at her home.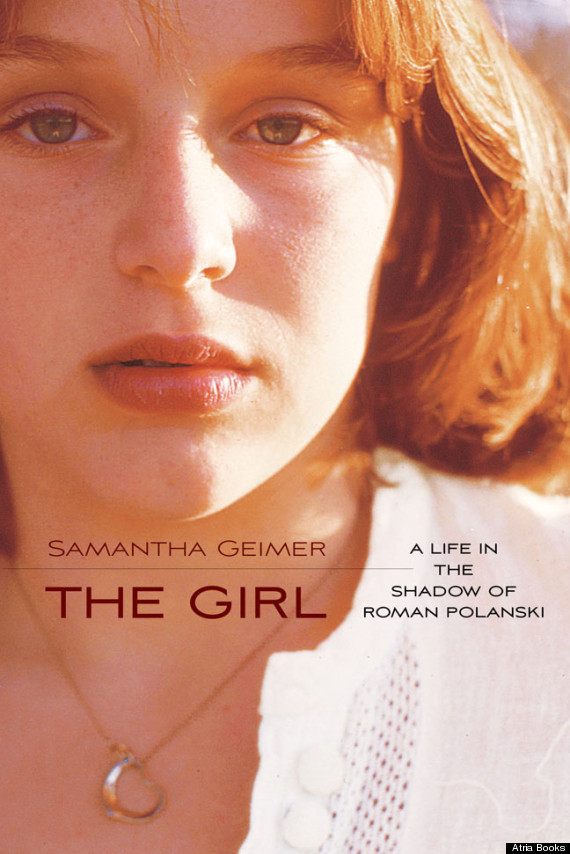 The Hollywood Reporter has the story:
The pictures surfaced during Geimer's civil suit against Polanski, which she filed in 1988 and resulted in Polanski agreeing to pay her $500,000 plus interest (a sum Geimer struggled to collect).

As part of the civil suit, her attorney Lawrence Silver, who also contributes to the book, demanded Polanski turn over all the pictures he took. Even though the director turned over some photos (and all rights associated with them), Silver always believed others existed, and years later they were discovered.

"What happened was this," writes Silver in the book. "In executing the search warrant, the police didn't recognize the importance of a receipt/claim check from Sav-On Drugs' photograph department. Years later, I was told that Polanski gave his lawyer the receipt, and they secured the printed roll of film and negatives from the drug store. During the civil suit, his lawyer had to turn those photos over to me. These photographs, important both legally and historically, would likely have never been discovered if not for the civil suit."
Geimer, now aged 50, explained her decision to write a memoir last year:
"I am more than 'Sex Victim Girl,' a tag the media pinned on me," Geimer, who long ago identified herself as Polanski's victim, said in a statement released through Atria. "My friends in junior high, scolded by their parents to stay away from that girl, also labeled me. I offer my story now without rage, but with purpose – to share a tale that in its detail will reclaim my identity. I have been dogged by tired thinking and easy tags nearly my entire life. I am not a stick figure. I know what it is like to be a woman and a victim in the realest possible way."
As a result of the charges relating to the case, Polanski fled the United States, and has been living between Switzerland and France for several decades.

Correction: The article originally stated that Polanski raped Geimer. That was one of six Grand Jury charges against Polanski, however in a plea bargain the director pleaded guilty only to unlawful sex with a minor. The article has been corrected.