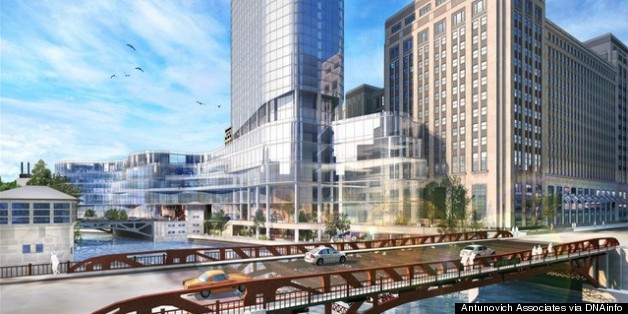 SOUTH LOOP — A plan to develop a three-tower mixed-use complex around the landmark former Chicago Main Post Office sailed through City Council Wednesday after a recommendation from the zoning committee, clearing a path for construction that could take more than two decades to complete.
Architect Joseph Antunovich, of Antunovich Associates, told DNAinfo.com Chicago that phase one of the construction, expected to take seven to 10 years, will build out 5 million square feet at a cost of $1.5 billion. The second half of phase one, building another 5 million square feet, likely would cost more.
Wednesday's vote gave Antunovich and property owner Bill Davies "entitlement to build what could be the tallest building in the United States," the architect said. "Whether or not they're able to do it, we'll see, but we're making no small plans."