Amanda Bynes' bizarre behavior apparently hasn't been lost on Ashley Benson.
Benson poked fun at Bynes' unusual selfie poses in an Instagram pic posted Wednesday. In the snapshot, the 23-year-old closes one eye and pouts her lips, mimicking a face made by the troubled starlet in many of her Twitter photos. Benson appears to be getting her hair done and is wearing a similar garment to the one Bynes wore in a particularly strange Telly video.
"Doing my Amanda bynes look this afternoon," wrote the "Spring Breakers" actress.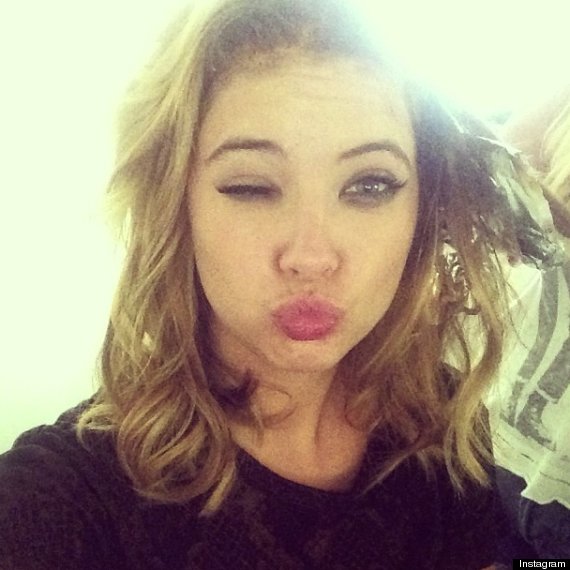 By Thursday morning the photo already had more than 200,000 likes. While some people thought it was funny, others thought Benson was in the wrong. The ones who took issue with the actress' photo noted how former Nickelodeon star Bynes is apparently struggling with mental health issues.
Bynes was involuntarily hospitalized Monday for a mental evaluation, CBS Los Angeles reported, after she allegedly started a fire in the driveway of a random Thousand Oaks, Calif., resident. Police were called to the scene and placed her on a 5150 hold.
She reportedly won't be charged with a crime because authorities view her conduct as non-criminal and rooted in mental illness, according to TMZ.
Benson isn't the only celebrity to make fun of Bynes. Chelsea Handler laughed about the 5150 situation with her co-hosts on her E! show Tuesday night. David Spade previously told TMZ he's "scared of Bynes" and joked that she would call him "ugly." Alyssa Milano, Russell Simmons and Jenny McCarthy and other celebs have expressed concern over Bynes' current state.
BEFORE YOU GO
PHOTO GALLERY
Amanda Bynes Twitter Pictures