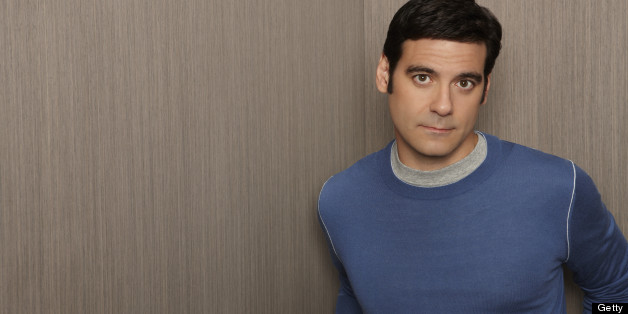 The "Bones" Season 9 cast is growing by the day.
The show's star David Boreanaz, who plays Seeley Booth on the Fox series, tweeted that "House of Lies" star Mather Zickel has joined "Bones" Season 9.
Mather Zickel to priest Booth back to health on @BONESonFOX . #Aldo

— David Boreanaz (@David_Boreanaz) July 25, 2013
Zickel will play Aldo Coulter, an ex-priest and Booth's former confessor "when he was a sniper in the Rangers," series creator Hart Hanson told TVLine. In an effort to rid himself of the guilt he feels after breaking off his engagement to Temperance "Bones" Brennan (Emily Deschanel), Booth seeks out "his old spiritual advisor, who now runs a bar," Hanson added. "They have a very close relationship ... He knows Booth better than [Brennan] does."
But "Bones" fans shouldn't worry about Booth's guilt and Aldo getting in the middle of things. At San Diego Comic-Con last week, Hanson told fans (via The Hollywood Reporter), "We're not toying with you ... [Booth and Brennan] will get married this season."
Zickel will make his debut in the "Bones" Season 9 premiere along with Freddie Prinze Jr., who, it was previously confirmed, will play CIA agent Danny, an "armed and dangerous" old associate of Booth's, who's particularly invested in Booth and Brennan's murder investigation.
"Bones" Season 9 premieres on Monday, Sept. 16 at 8 p.m. ET on Fox.
PHOTO GALLERY
Fall TV 2013 In Production