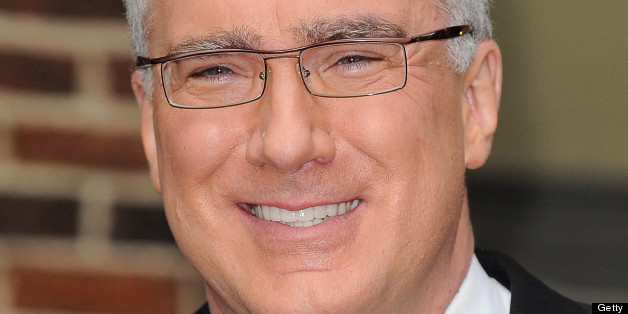 Keith Olbermann is bringing back his "Worst Person In The World" segment when he starts his new ESPN2 show in August.
The host revealed the "Worst Person In The Sports World" feature — a retooling of the segment that was a hallmark of his MSNBC show and later his show on Current TV, until he suspended it in the wake of Rush Limbaugh's attack on Sandra Fluke — at the TCA press tour on Wednesday. "People seemed to like that one," he said of the segment, Broadcasting & Cable reported.
Bill O'Reilly, Rush Limbaugh and even Katie Couric were among Olbermann's Worst Persons in the World on "Countdown." At Wednesday's event, Olbermann also denied reports that he had been barred from talking about politics on ESPN. "There's no such clause that said I could not talk about politics, there is no such clause referring to content about anything that we might do on the show," he said.
The deal for his hour-long show, entitled "Olbermann," was announced last week. It is the first program he will permanently host since he was fired from Current TV in March 2012. That firing was the part of a long trail of contentious relationships Olbermann has had with his past employers, including ESPN. He parted ways with the network on bad terms in 1997.
Last Wednesday, he said that he was "overwhelmed by the chance to begin anew" with ESPN, and insisted that he intended to "make amends" for the past. "I'm not going to waste it," he said of the new opportunity.
UPDATE: This post has been updated to clarify that Olbermann's segment will specifically be about the sports world.
BEFORE YOU GO
PHOTO GALLERY
Keith Olbermann