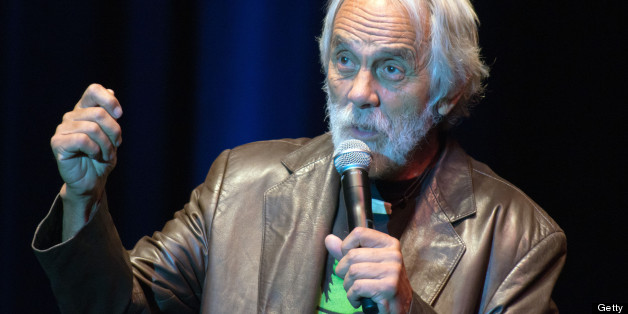 Actress Rae Dawn Chong made headlines earlier this month for publicly skewering her former co-star Oprah Winfrey. Throughout the past week, however, both Chong and her comedian dad, Tommy, have spoken up in defense of her biting words.
In a brutally honest radio interview on Matty P's Radio Happy Hour in June, Chong -- who worked with Winfrey on "The Color Purple" -- called the Queen of Media a "great brown-noser, a "field n***er" and a "total bee-yotch."
"If you look at the way [Oprah] looks, she looks like 60 years ago she would have been a house keeper, luckily. She would have not been a house n***er she would have been a field n***er," she said, according to an audio clip obtained by TMZ.
Tommy Chong defended his daughter's choice of words, telling TMZ this week that she had spoken honestly. He added that her comments had been taken "out of context."
"If you think of what [Rae Dawn] said, she said back in the day Oprah would be working in the field because she's not that beautiful…whereas if you're beautiful, you're part of the master's bedroom," he explained.
The "Cheech and Chong" star went on to say that Oprah -- a "powerful" and "smart" woman -- would've probably used her "charm and intelligence" to leave the fields and become a "house lady."
Watch Tommy Chong's full interview with TMZ here.
As the Los Angeles Times notes, Rae Dawn Chong posted a YouTube video last week in which she tried to explain her comments. According to the report, she said she "regrets" some of the things she said during the interview but ultimately insisted that she would not "take back everything." (The YouTube video has since been made private.)
"I told my story about my experiences with O... Will I have to live under armed guard for ten years because of this?" Chong wrote in a YouTube message Wednesday. "You know people think I just sat back and called O a bunch of ugly names and blasted her just because? It just isn't true."
BEFORE YOU GO
PHOTO GALLERY
Oprah's style evolution