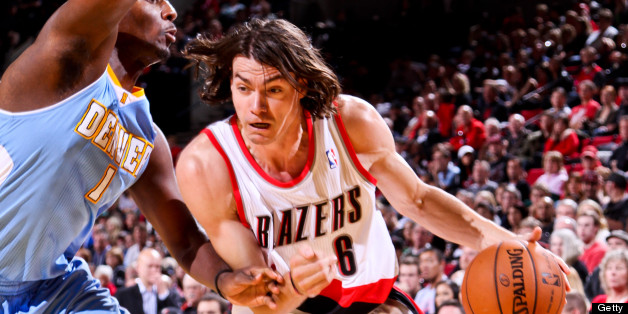 By Chris Yuscavage, Complex Sports
Adam Morrison's pro basketball career is officially over. Just seven years after the Charlotte Bobcats made Morrison the third overall pick in the 2006 NBA Draft, the former Gonzaga University forward has hung up his sneakers for good. But that doesn't mean that he's stepping away from the game of basketball completely.
Since Morrison's pro career didn't really pan out the way he wanted it to, he's going back to college again. Obviously, he's not going back to play, though. Instead, he's reportedly going back to finish obtaining his bachelor's degree at Gonzaga and to become an assistant coach for the Zags.
No word yet on exactly what Morrison will be doing within the basketball program. But the former Co-Player of the Year—who averaged 28.1 points at Gonzaga during his junior season in 2005-06—knows a thing or two about obtaining success at the college level. So going back to college might be exactly what he needs at this point in his career.
RELATED: 10 Signs Your Favorite NCAA Player Will Be a Bum in the NBA
[via theScore]
BEFORE YOU GO
PHOTO GALLERY
NCAA Tournament Buzzer Beaters