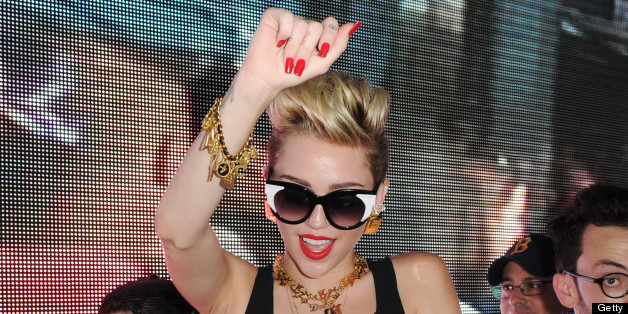 Forget dripping with "swag" and "going hard" in the club. There's a new phrase in town: "TURN UP."
Intrigued? You should be. With Hollywood's help, the phrase is quickly catching on. Tweets are peppered with the #turnup hashtag; it is in several songs and has even shown up on T-shirts.
So, what exactly do these words mean?
Not to be confused with the vegetable, "turn up" means taking something to the next level.
Whoa Chris Evans, not like that. Typically, turn up is applied to wild partying/drinking/clubbing. This can also encompass twerking (working one's body through dance especially of the backside region).
One must never use it in the grammatically correct past tense. Acceptable forms include "turn it up" and "turnt up."
Pretty good, Ryan. Let's see how your favorite rappers do it.
Drake doing it big. How about his mentor?
Not bad.
Remember, don't neglect those moves!
Caution to the rookies: getting turnt up takes stamina. When all else fails, grab your drink ...
... and your friends ...
and TURN UP like there's no tomorrow. BYE.
BEFORE YOU GO
PHOTO GALLERY
Celebrity News & Photos