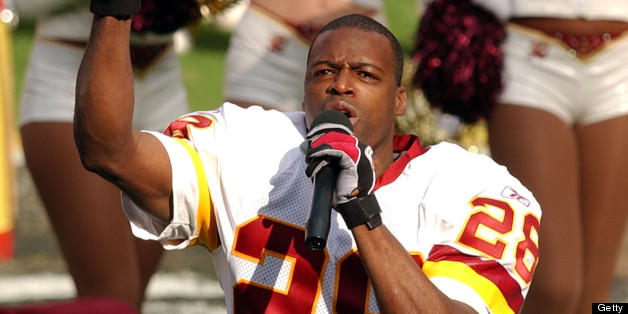 Washington Redskins legend Darrell Green clarified comments he made earlier this week about changing his former team's controversial name. The Hall of Famer made one thing clear: he does not want the organization to change the team name.
In an interview on WTOP radio in Washington D.C. on Tuesday, both Green and former Redskins receiver Art Monk said a discussion should take place about a potential name change. Monk said changing the name should be "seriously considered."
On Wednesday, Green joined 106.7 The Fan's Lavar and Dukes and said "in no way I want to see the Redskins change their name."
"So that just makes that clear. And I'll speak for Art, I don't think there's no way he wants it, and I guarantee he didn't say it, and I know I didn't say it," Green said. "What my real comment in response to the question was. Does it deserve merit? And my comments were that look if it offended somebody, if somebody was offended, then it I think merits at least a discussion."
Click here to listen to the entire segment.
Redskins owner Dan Snyder has made it clear that he has no intention of changing the name. But the organization did hold a focus group in June about whether the name should be change. So there's that.
(H/T Deadspin)
BEFORE YOU GO
PHOTO GALLERY
Best 2013 Sports Photos