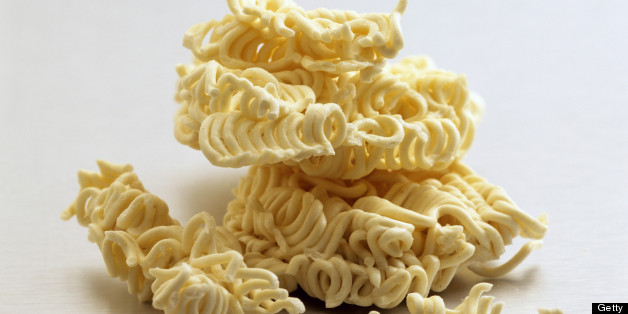 Hans Lienesch might be a hero of sorts to college students worldwide. Why? He's managed to eat more than 1,100 kinds of instant ramen and review them on his blog, The Ramen Rater.
His "ramen rock star" status has attracted worldwide attention, explains Quartz:
A Korean newspaper dubbed Lienesch the "God of Ramen," Japanese television featured interviews with him, and he's attracted the notice of noodle manufacturers and retailers, who have started sending him noodles to review, inviting him to factories and offering up executives for interviews.
Lienesch, who is legally blind and not employed, only stops writing reviews when he's on vacation. But this serious noodle hobby of his has also led to some media kerfuffles. Like the time he posted his Top Ten Instant Noodles Of All Time list and didn't include any noodles from Taiwan. According to GoSkagit.com, tens of thousands of Taiwanese people commented on The Ramen Rater and Lienesch eventually offered an apology. Lienesch also caught some flack when he published a list on the world's worst ramen noodles.
It isn't only ramen that fascinates Lienesch, though. He previously reviewed about 250 hot sauces.
Keep up the good work, Mr. Lienesch. We've got to wonder, though: how many more brands out there could there possibly be?
BEFORE YOU GO
PHOTO GALLERY
Recipes Using Instant Ramen