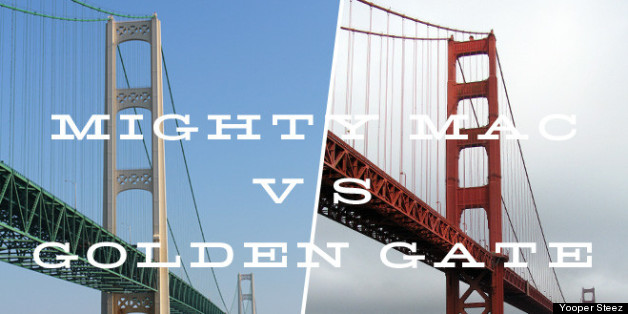 This post originally appeared at Yooper Steez, the ultimate lifestyle brand for Michigan's Upper Peninsula.
The Mackinac Bridge has become a sort of personal symbol for me in recent years, representing how my heart is divided between my homeland of the U.P. and my current home in Grand Rapids. It seems I still have the same excitement crossing the bridge today as I did when I was a child. I grew up crossing the Mackinac Bridge for the occasional trip to lower Michigan or Indiana, but I also grew up watching Full House, a now guilty-pleasure TV show set in San Francisco, with an opening sequence that often made me wonder how great the Golden Gate really was when compared with the Mighty Mac.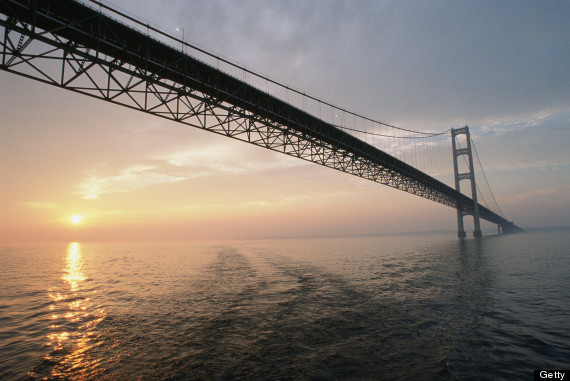 Mackinac Bridge and the Straits of Mackinac seen at sunset. Photo via Getty Images.
I had long known that the Golden Gate Bridge was not as long as the Mackinac Bridge, but I had seen way more aerial shots of the Golden Gate than of the Mackinac, and it's only a million times more visible in the media than the Mackinac, so I had this idea in my mind that it might be more beautiful or more exciting. Plus, it had COLOR, its distinctive vermillion, which could make the eggshell towers of the Mackinac Bridge seem drab to the distinguishing eye.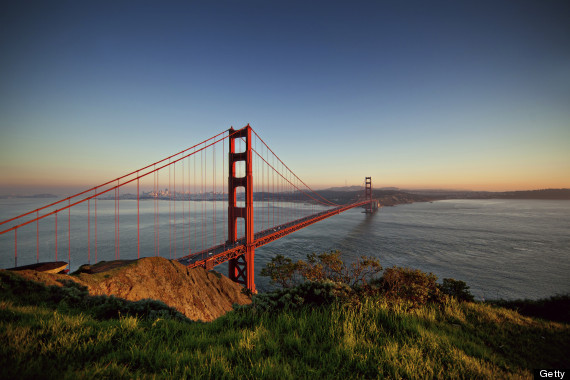 Photo of the Golden Gate Bridge via Getty.
In late June, I had the chance to see for myself just how the Golden Gate compared to the Mackinac Bridge. I understand my experiences are coated in bias toward a bridge I grew up crossing and which has more recently become an object of affection, but I stand by my assessment that to a Yooper, no bridge can beat the Mackinac Bridge.
Very rarely have I had a poor view when crossing or observing the Mackinac Bridge. However, on my first trip to San Francisco this summer, its characteristic fogginess obstructed my view and may have put a damper (get it? Damper?) on the bridge's repute when it came to my visual comparison of the Mackinac and Golden Gate bridges.
The Straits of Mackinac are about four miles wide at their narrowest point and connect Lake Michigan and Lake Huron. The Mackinac Bridge, by spanning the straits, now connects two peninsulas of a state that were previously only officially connected by ferry. Michigan functions more wholly as a state now (though, let's face it, the U.P. is still keeping its secrets no matter how much attention it does or doesn't get).
Read the rest of this post to see how the Golden Gate and Mighty Mac bridges stack up side-by-side at Yooper Steez.

BEFORE YOU GO
PHOTO GALLERY
10 Breathtaking Bridges Around The World