The New Yorker's Anthony Weiner cover needs little introduction—it's just that good.
New details surfaced this week that the New York City mayoral candidate continued to send sexually explicit messages online after his congressional resignation and redemptive People magazine cover spread. He has vowed to stay in the race, though the New York Times, Wall Street Journal and the New York Daily News have called for his departure. Tabloids, including the New York Post, ran Anthony Weiner-related front pages throughout the week, but the New Yorker probably just won the week's unofficial (but totally official) Carlos Danger cover competition.
John Cuneo, the artist responsible for the cover, told the New Yorker's culture blog that all he could think about while painting was, "Will Weiner still be in the race by the time it runs?" Oh, he still is.
PHOTO: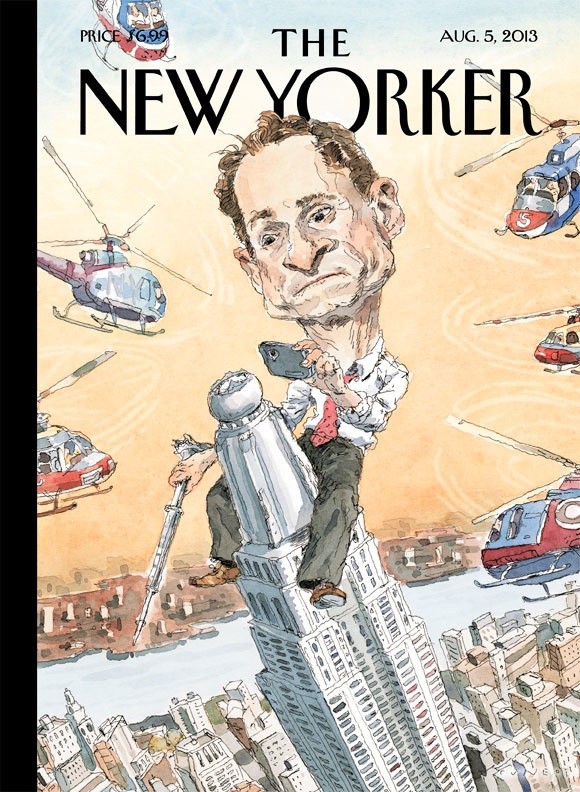 BEFORE YOU GO
PHOTO GALLERY
Controversial Magazine Covers