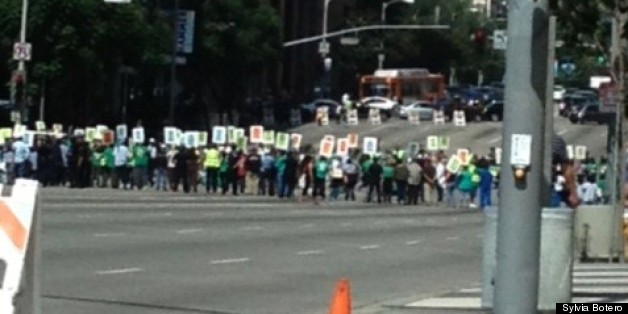 Hundreds of University of California workers were expected to take to the streets of Westwood on Friday to rally against stalled contract negotiations.
The march down Westwood Boulevard between Leconte and Wilshire is aimed at protesting the UC's announcement that it will "unilaterally impose" its last contract offer for 12,000 of the university system's patient care technical workers, according to union organizers.
Aerial footage of the protest showed some sitting in a circle at the corner of Westwood and Wilshire boulevards.
Read more on losangeles.cbslocal.com