Every week, we bring you some of the most fascinating photos from around the world.
This week, we've got the Arirang Games in North Korea, a colorful rally for the Cambodian People's Party, and the World Santa Claus Congress.
Check them out below and vote for your favorite:
1.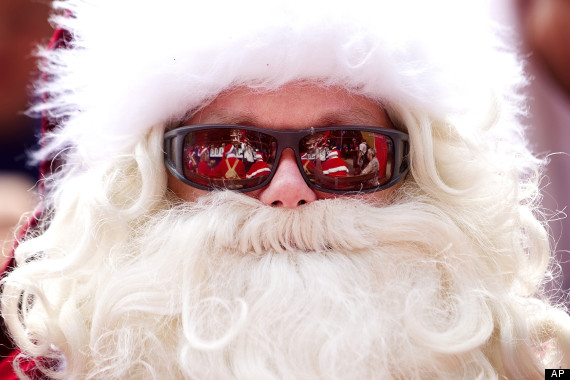 The World Santa Claus Congress, held at Bakken in Klampenborg, north of Copenhagen on Monday July 23, 2012. (AP Photo/POLFOTO, Finn Frandsen)
2.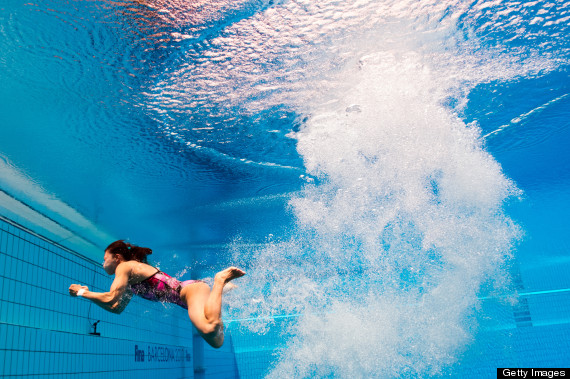 In a picture taken with an underwater camera Japan's Sayaka Shibusawa competes in the women's 3-metre springboard semi-final diving event in the FINA World Championships at the Piscina Municipal de Montjuic in Barcelona on July 26, 2013. (FRANCOIS XAVIER MARIT/AFP/Getty Images)
3.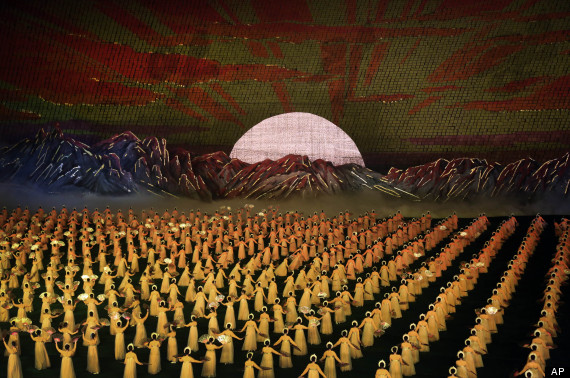 North Korean dancers perform during the "Arirang" mass games, in Pyongyang, Monday, July 22, 2013. (AP Photo/Wong Maye-E)
4.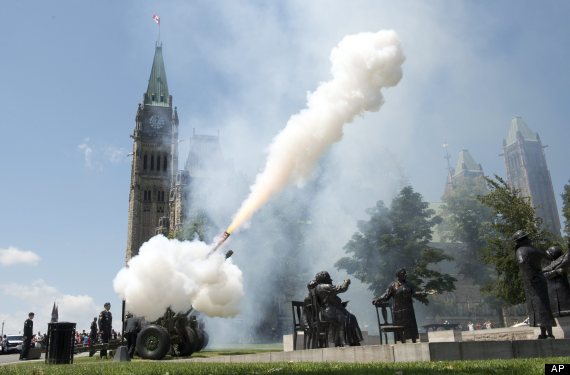 Using Four C3 Howitzers,l members of the 30th Field Regiment, Royal Canadian Artillery, fire a 21-gun Royal Salute in recognition of the birth of the Royal baby Tuesday July 23, 2013 on Parliament Hill in Ottawa. (AP Photo/The Canadian Press, Adrian Wyld)
5.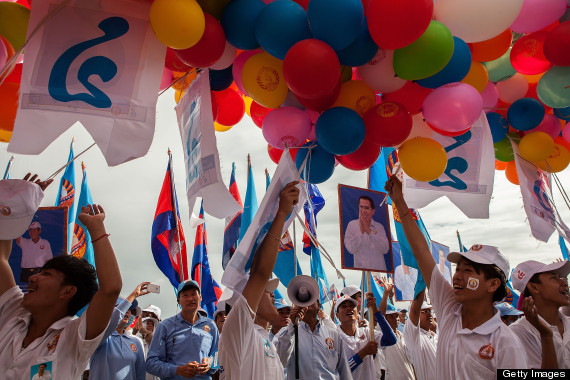 Supporters prepare to release balloons during a pre-election rally for the ruling Cambodian People's Party, on July 26, 2013 in Phnom Penh, Cambodia. (Photo by Nicolas Axelrod/Getty Images)
6.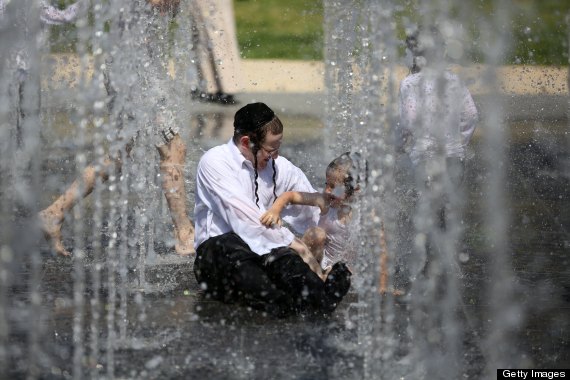 Ultra-orthodox Jews cool themselves in a water fountain in Jerusalem next to the Old City walls on July 23 2013, as orthodox Yeshivas students enjoy Bein Hazmanim (between the times) summer vacation. (MENAHEM KAHANA/AFP/Getty Images)
7.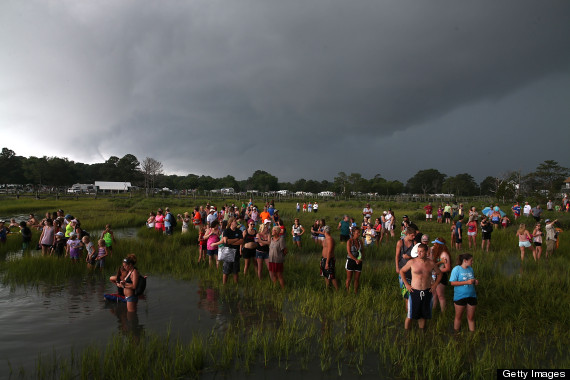 People stand in the marsh as a storm appoaches, while waiting for the wild ponies in their annual swim from Assateague Island to Chincoteague on July 24, 2013 in Chincoteague, Virginia. (Photo by Mark Wilson/Getty Images)
8.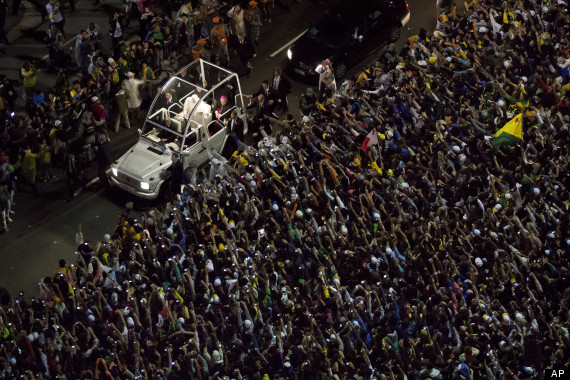 Pope Francis greets from his popemobile as he makes his way through the crowds lining the Copacabana beachfront in Rio de Janeiro, Brazil, Thursday, July 25, 2013. (AP Photo/Felipe Dana)
9.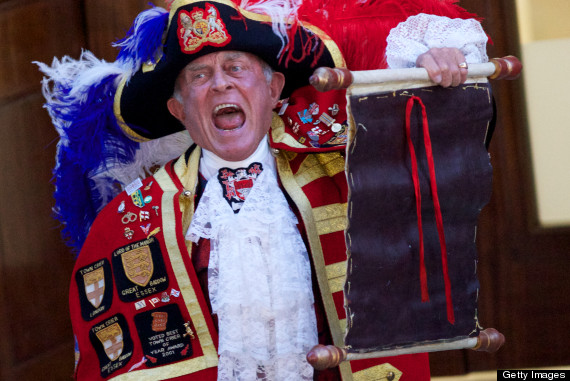 A Town Crier reads an announcement about the birth of a baby boy at 4.24pm to Prince William and Catherine, Duchess of Cambridge, outside the Lindo Wing of St Mary's Hospital in London, on July 22, 2013. (ANDREW COWIE/AFP/Getty Images)
10.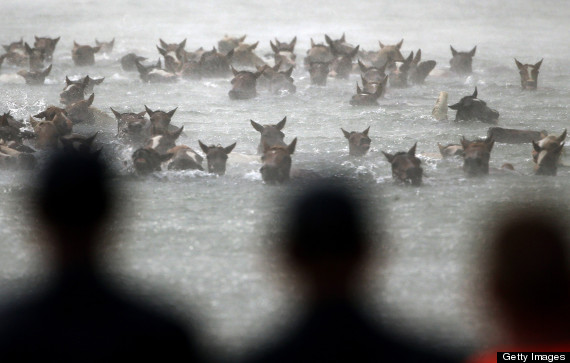 Wild ponies are herded into the Assateague Channel during a rain storm for their annual swim from Assateague Island to Chincoteague on July 24, 2013 in Chincoteague, Virginia. (Photo by Mark Wilson/Getty Images)