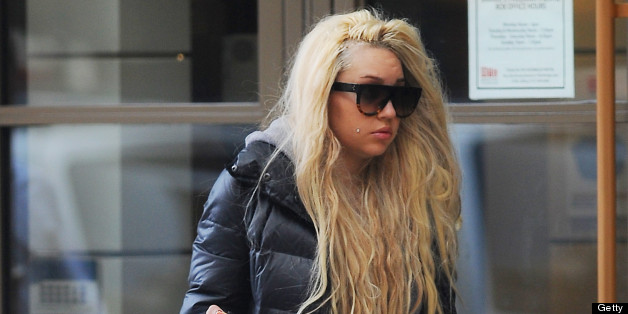 Welcome back to celebrity week in review!
It was a big week for the royal family across the pond with the highly anticipated birth of the heir to the throne, George Alexander Louis. For obvious reasons and for less-obvious reasons (the baby's gender was never revealed until the birth), William and Kate Middleton's baby boy was the most watched newborn in the world.
Just south of there, Penelope Cruz and Javier Bardem welcomed a baby girl in Madrid, Spain. Her name is unknown as of yet. Back Stateside, Jimmy Fallon and his wife Nancy Juvonen surprised everyone when they became first time parents to baby girl Winnie Rose, as no one knew they were expecting.
Amanda Bynes made headlines when she lit a small, gasoline fueled campfire in a residential driveway and was involuntarily hospitalized. After the mandatory 72 hours, Bynes' parents managed to get an extension on her 5150 hold and the troubled star will remain in a medical center for evaluation for two weeks. They did not, however, manage to get the conservatorship they attempted to obtain, as a judge ruled more information will come to light in the upcoming days for him to make a decision.
The cast and crew of "Glee" gathered for a memorial to honor Cory Monteith this week, after the actor shockingly died the week before from a toxic mix of heroin and alcohol. "Ryan Murphy and Lea Michele gathered the cast, crew and producers of 'Glee,' along with colleagues from the network and studio, to share memories and music in an emotional celebration of the life of Cory Monteith," 20th Century Fox said in a statement.
Both Miley Cyrus and Lady Gaga stole the spotlight when they each, separately, posed completely nude: The former for Marc Jacobs T-shirts geared towards a good cause; and the latter for a photo shoot in V Magazine.
See the best photos of the week below:
BEFORE YOU GO
PHOTO GALLERY
Celebrity News & Photos