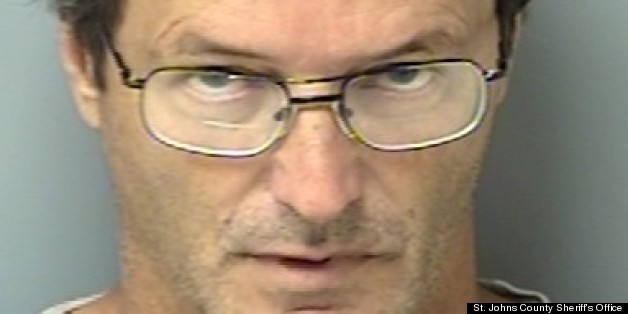 Florida, you really screwed the pooch on this one.
A recently released registered sex offender was arrested once again on Friday after a neighbor grew worried that someone had molested his dog.
James Lee Lyons, a resident of Augustine, Fla., was taken into custody by the St. Johns County sheriff's Office and charged with two misdemeanors, animal cruelty and sexual activity involving an animal, according to The Times-Union. He was released later that night after paying the $11,000 bond, according to St. Johns County Sheriff's Office records.
The alleged abuse was uncovered after Lyons' neighbor noticed his dog was missing, according to The Times-Union.
When the neighbor began to investigate, he noticed Lyons carrying the dog from his trailer. Because the dog was acting strangely, its owner took it to the hospital, where bestiality was suspected by the emergency veterinarian on duty, according to the St. Augustine Record.
Special Victim's Detectives then picked up Lyons.
Previously, Lyons served 13 years in prison after being convicted of attempted sexual battery on a child, and a sexual act with a child while in a familial role in 1998, according to the Florida Department of Law Enforcement. He is a registered Sexual Predator in the state.
BEFORE YOU GO
PHOTO GALLERY
Beastly Accusations