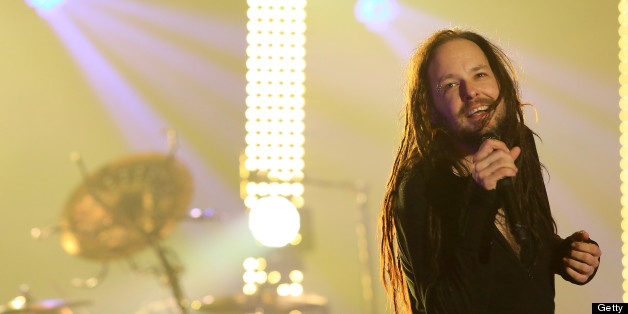 Cult favorite rock band Korn is back with a new album. The rockers revealed details on the upcoming album this week in a partnership with Revolver Magazine.
Korn will release its eleventh studio album, "The Paradigm Shift," on October 1. The album is the first to feature original Korn guitarist Brian "Head" Welch in years, as he went on hiatus from the band in 2005.
Check out the track listing below, and head over to Revolver to see the album artwork for "The Paradigm Shift."
1. "Prey For Me"
2. "Love & Meth"
3. "What We Do"
4. "Spike In My Veins"
5. "Mass Hysteria"
6. "Paranoid And Aroused"
7. "Never Never"
8. "Punishment Time"
9. "Lullaby For A Sadist'"
10. "Victimized"
11. "It's All Wrong"
12. "Wish I Wasn't Born Today" (Deluxe Edition)
13. "Tell Me What You Want" (Deluxe Edition)
BEFORE YOU GO