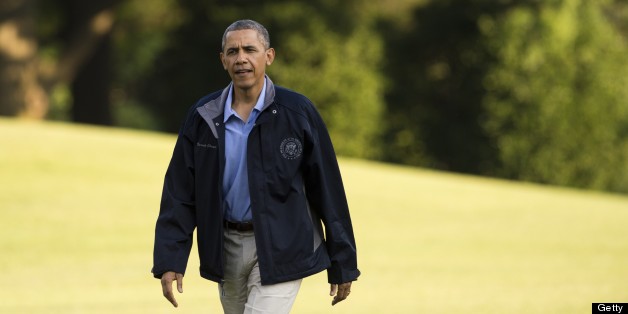 New York Times readers may have been forgiven for doing a double take on Saturday when they saw that the paper had secured an interview with President Obama. It was the paper's first exclusive chat with the president in nearly three years, and one of a very rare number of on-the-record talks he has had with newspapers since his tenure began.
A February study in the Washington Post cataloged Obama's reluctance when it came to newspapers:
The Washington Post landed its last on-the-record meeting with the president nearly four years ago, as did the Wall Street Journal; the New York Times last got to him in the fall of 2010. The Boston Globe has never had an interview while Obama was in office, nor has the Los Angeles Times, according to the Nexis database and the newspapers. Even Obama's hometown papers, the Chicago Tribune and Chicago Sun-Times, have been stiffed.
By contrast, the president has done hundreds of interviews with television outlets, especially local news stations, during his time in office. He also likes having reporters and pundits come to the White House for off-the-record meetings.
The Times is widely viewed as having especially good access to the Obama team, even if it has received one-on-one, on-the-record access to Obama himself so infrequently. Recently, former White House assistant press secretary Reid Cherlin described the paper as one of the administration's "three favored outlets," along with the Associated Press and Politico's Mike Allen.
The Times made the most of the opportunity, posting three separate stories about the interview, as well as audio excerpts and a full transcript. Even so, it recognized that there were bigger stories happening; the massacre of protesters in Egypt received much bigger play on its front page.
BEFORE YOU GO
PHOTO GALLERY
Barack Obama Style Evolution