Beyonce has continued sharing her life, work and throwback photos with her fans through her Tumblr page, and this time she posted an adorable photo of a time before she was Queen Bey.
Though she wasn't Queen yet, she looked regal in her matching gold wrap and turban, with large dangling earrings. This girl was always a diva-in-training.
Recently Beyonce shared a photo of husband Jay Z, after the release of his new album, "Magna Carta Holy Grail." Keep 'em coming, Bey!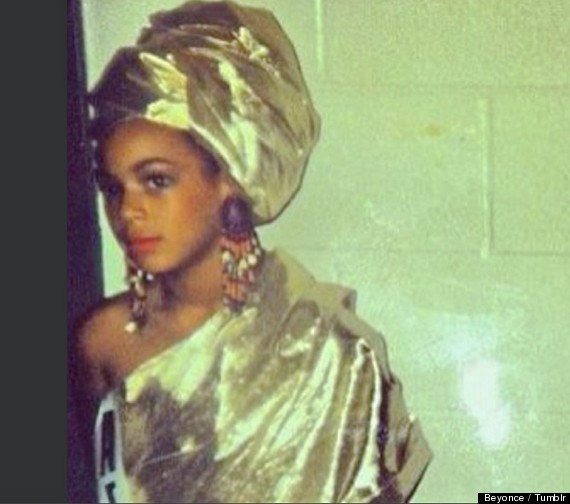 BEFORE YOU GO