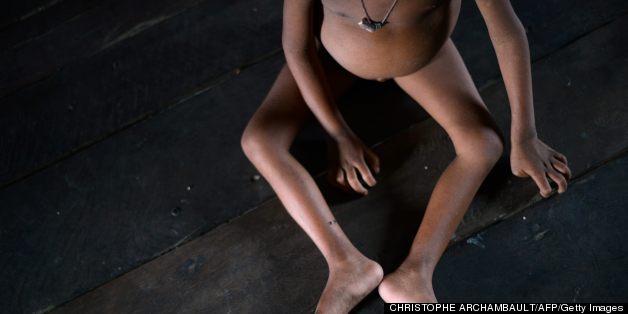 Experts assert that the international hidden hunger epidemic has not been adequately adressed by policymakers and health care leaders. Until now.
A leading medical publication, The Lancet, released a novel set of affordable solutions to address maternal and child hidden hunger, a dietary endemic defined by a lack of necessary minerals and vitamins. Recommendations from the Lancet Series on Maternal and Child Nutrition have the potential to save over a million lives annually, Reuters AlertNet reports.
"Now is our crucial window of opportunity to scaleup nutrition," Lancet mentions in its executive summary. "National and international momentum to address human nutrition and related food security and health needs has never been higher. We must work together to seize this opportunity."
Lancet's primary solutions include calcium, Vitamin A, zinc, and iron supplement interventions. A chronic lack of these specific nutrients causes rapid disease development, costing $180 billion each year, according to international nutrition think tank Sight and Life.
Lancet's solutions address a grave international problem that can be easily prevented, explains Marion Roche, the technical adviser at Micronutrient Initiative, an organization working to prevent hidden hunger.
"Undernutrition is the underlying cause of far too many deaths, and also leads to long term developmental and health problems, including weakened immune systems that can no longer fight off diseases, like diarrhoeal disease," she wrote in a Huffington Post blog entry. "Using zinc, in combination with oral rehydration salts, to treat diarrhoea helps children get better faster, at only about 50 cents for a full course of treatment."
Most of those who don't pass away from hidden hunger-related diseases experience destitute lifestyles. This epidemic, for example, accounts drastically for low Human Development Index scores, Reuters AlertNet reports. The United Nations Development Program calculates this index to measure the educational, professional, and lifestyle standards achieved by various demographics.
Sight and Life has recently produced a map of regions most affected by hidden hunger. To find out more about these regions and view the map, click here.
BEFORE YOU GO
PHOTO GALLERY
Children's Health Stories Of 2012