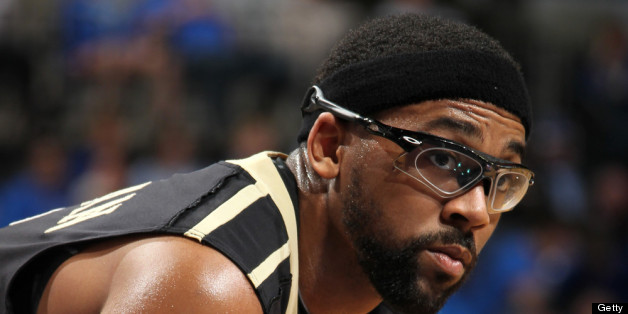 What is it with men taking pictures of their penises and posting them to Twitter?
In the second such scandal to emerge in the past week, it appears that Michael Jordan's son Marcus Jordan accidentally tweeted a picture of his genitals to his 50,00-plus followers on Saturday night. The tweet, which was quickly deleted, was sent to Deadspin by a tipster, according to the sports site.
The younger Jordan is already something of a Twitter scandal veteran, however. The former University of Central Florida basketball player has previously gotten into trouble for appearing to solicit a porn star via Twitter. He has also used his social media account to brag about dropping close to $50,000 in one day in Las Vegas.
On Sunday, Jordan used his rather checkered Twitter past to argue the picture wasn't his.
My homies hitting me up talking about some pic that was posted from my account.. I mean really? Y'all think I don't know how to work this?

— Marcus Jordan (@SASBMJ) July 28, 2013
Whoever it was posted it and deleted it.. THEN posted that "mistake" tweet on my page.. Lol Good one.. But #CmonSon that ain't me.

— Marcus Jordan (@SASBMJ) July 28, 2013
This would be my what, 3rd "accidental" tweet.. #FOH

— Marcus Jordan (@SASBMJ) July 28, 2013
You tell us, Marcus. You tell us.